Masters in the world of connected devices | Economy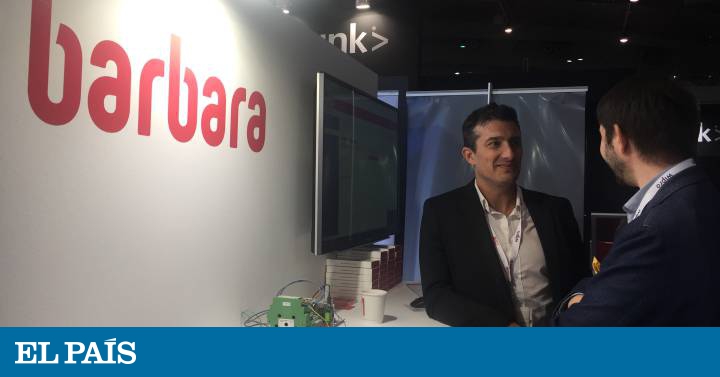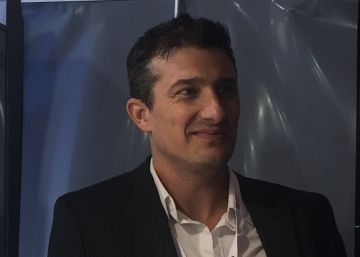 The algorithms are taking the trick to predict our behavior, artificial intelligence continues to learn, calculate and reason at vertigo speed, we are already inside the big data, and the objects begin to wake up and communicate with us. They call it the Internet of Things (IoT).
Refrigerators, beds, vehicles, factory parts, medical devices and a host of everyday and industrial objects are being equipped with microchips and connected to the Internet to keep us informed of their status, quality and capacity. Also about our habits and potential needs. However, how is all this information traffic controlled? Who has access to it and where is our privacy?
With the idea of ​​answering these questions Barbara IoT was born at the end of 2016, by David Purón, CEO of the company and former chief engineer of Blackphone, a company dedicated to the encryption of mobile phone communications. Blackphone was acquired by an American company and then Purón had two clear things: that he wanted to keep "the excellent group of expert cybersecurity engineers"That he directed and that there was an incipient sector where they could apply their knowledge and Blackphone philosophy: the Internet of things. "At a working lunch to profile the new project, someone said: security is like Santa Barbara. You only remember when it thunders ", that is, when it fails. There arose the name of the new company.
The beginnings, as in any venture, were not easy. Bank credit did not arrive. "Surviving has been hard. It's not like in the US that they have those venture capital funds that really risk. Here they tell you: 'Come back when you have sales of 100,000 euros', but if you already sell for that value, what are you going to need them for? It has been a matter of pick and shovel, self-financing and timely assistance from the Center for Industrial Technological Development of the Ministry of Industry, "explains the CEO of Barbara IoT.
Luckily, projects started coming out from day one, whose benefits reinvested in their product: software that manages the life cycle of IoT devices, captures data from heterogeneous sources, is scalable (that is, expandable to many devices) and protects the information that circulates through them. They charge a license for their use and for the programming and specific management of each device. Today they already work in different sectors such as energy (monitoring and digitization of solar gardens for companies such as 14.0 Spacework or Enesa); agriculture, where they handle crop and machinery data in real time (Agroair Technology SL), or logistics, both for product storage management (as with the DIA Group), and for control of delivery vehicles (Revoolt). With 20 workers on staff, last year they billed one million euros and got benefits.
"Barbara's management" – says Isidro Nistal, co-founder and product manager – "manages to reduce the operating and capital costs of companies up to 60%. A photovoltaic company for which we have worked increased its production by 30% by knowing when and how their panels were working, thanks to the remote control 24 hours a day. "
So that the fact that a maintenance technician does not check a device, but that this is the one that communicates its status, or a tractor informs the farmer of the fertilizer or irrigation that needs a crop field, or a bed tells us how We have slept, they are not dystopian fantasies of the future. It is happening now. "The next thing will be the communication between the objects themselves", reveals Nistal, that is, that the tractor informs the fertilizer factory how much it needs, that the piece tells the spare parts center that it is preparing another one or that a car Tell another where you are going, and that the entire mobile park circulates without a driver.