'Masterchef' will fight for the audience with 'Mujer' and 'Survivientes'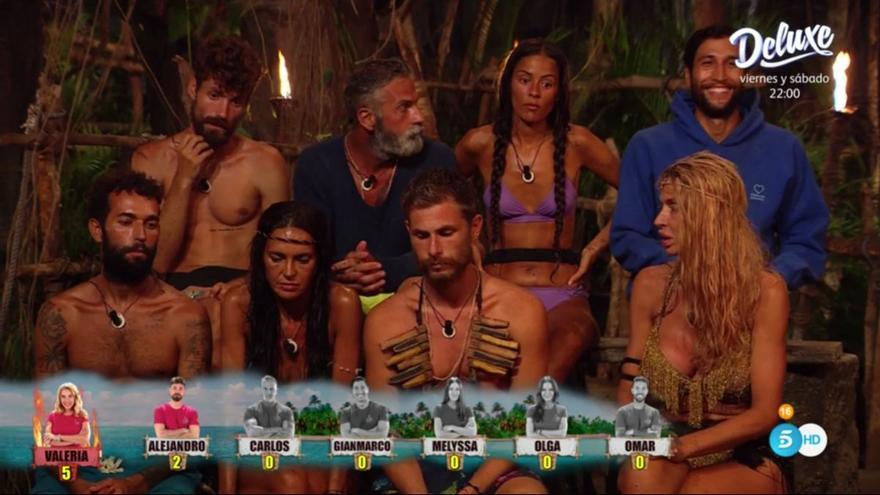 The stoves of 'Masterchef 9' are still at full capacity in The 1 of TVE. Tonight (10:10 pm), the culinary talent receives a visit from Anabel Alonso and Bibiana Fernández in the first test, where applicants will have to cook four international tapas that they will accompany with homemade bread. In the team event, they will travel to Barcelona to learn how to shop in the markets in a sustainable way and cook for 80 people. Finally, the black aprons will play the elimination in a test that will consist of two phases, in which they will have to demonstrate their skills with basic techniques in a professional kitchen.
For its part, Antenna 3 he maintains tonight (10:45 p.m.) his bet for 'Woman'. Sirin will keep scheming to get closer to Arif and annoy Bahar. In addition, the young woman will be attacked by some young men in Tarlabaşı. Is it the result of one of his evil plans or is Cem behind it all? As a result, Arif will be in trouble, to which will be added Cem's mission ultimatum for Bahar and Kismet's search for Emre and Ceyda's biological son.
'No man's land' on Telecinco and Cuatro
Mediaset bets this Tuesday for a new installment of 'No man's land', which will begin at 10:00 p.m. in Telecinco and will continue on Four from 23:00 hours. The gala presented by Carlos Sobera from the set and Lara Álvarez from Honduras will experience a new salvation ceremony in which the audience will choose their favorite to be removed from the list of nominees. The latest images of the contestants will also be featured.
Hugh Grant and Sandra Bullock on laSexta
the sixth will be the only channel that bets on the cinema with the emission of 'Love with notice' (10:30 p.m.). Millionaire George Wade is unable to do anything without his legal advisor Lucy Kelson. The tasks of this intelligent lawyer are so many that they have cost her an ulcer and, in addition, she does not even have time to sleep. What makes her most desperate is that the charming George treats her almost like a babysitter. After five years in his service, Lucy has decided to quit her job. Although George tries to stop her, he finally lets her go on one condition: that he find a replacement. The new advisor is an ambitious young lawyer, but George misses Lucy.