'Masterchef' scores season record and 'Everything is true' comes stomping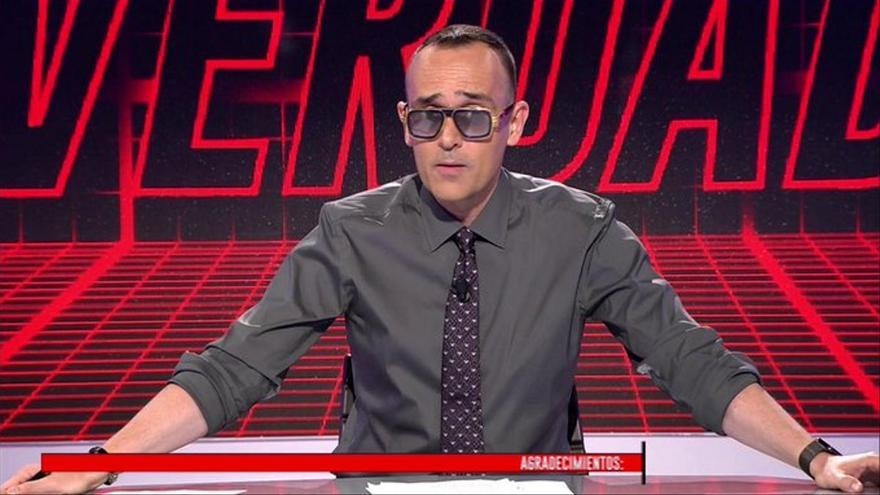 Last night the Eurocup again hooked a large number of viewers, this time with Sweden-Ukraine. The meeting and the subsequent extension brought together a 23% and 3,100,000 and a 25.9% and 3,877,000 on Telecinco. However, this did not prevent 'MasterChef'he will score the maximum of the season, a good 16.1% and 1,703,000 followers that was a small joy for La 1 in its lowest hours.
The great winner of the night was Cuatro, who with the premiere of 'Everything is true' scored a very good 12.2% and 1,129,000 followers. For its part, 'Woman' once again kept his faithful with a good 14.9% and 1,900,000 faithful despite strong competition.
Prime time
'Eurocup: Sweden-Ukraine': 23% and 3,100,000
'Extension Sweden-Ukraine': 25.9% and 3,877,000
'Love is in the air': 11% and 989,000
'El Hormiguero 3.0: Previous': 10.2% and 1,431,000
'El Hormiguero 3.0: Lolita and Elena Furiase': 16% and 2,400,000
'Woman'(from 22:59 to 00: 21h): 14.9% and 1,900,000
'MasterChef: Previous': 9.2% and 1,412,000
'MasterChef'(from 10:54 p.m. to 1:35 a.m.): 16.1% and 1,703,000
'First Dates': 4.6% and 533,000 / 7.2% and 1,045,000 / 7% and 1,049,000
'Everything is true'(from 23:33 to 01:31): 12.2% and 1,129,000 (premiere)
'The intermediate': 6.9% and 995,000
'The Blockbuster: The Tunnel': 4.2% and 539,000
'Bizarre routes': 1.7% and 257,000
'Commissioner Montalbano': 3.1% and 399,000