'MasterChef' records in front of the Cathedral of Palma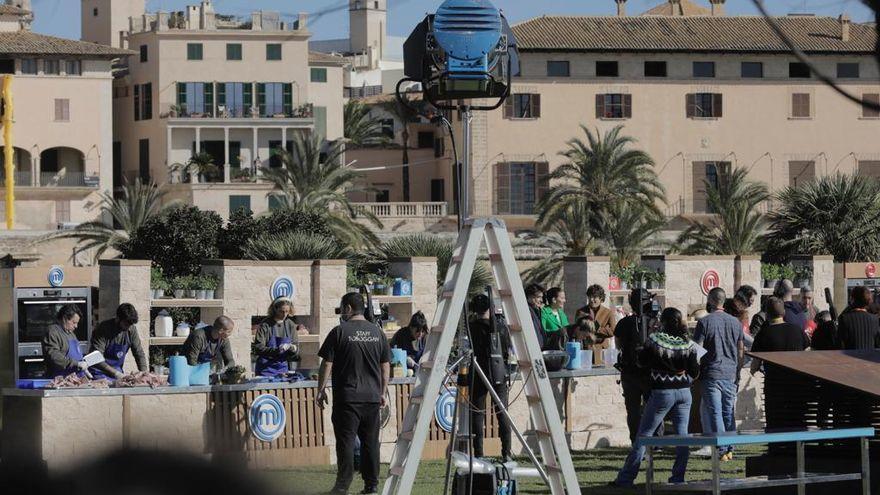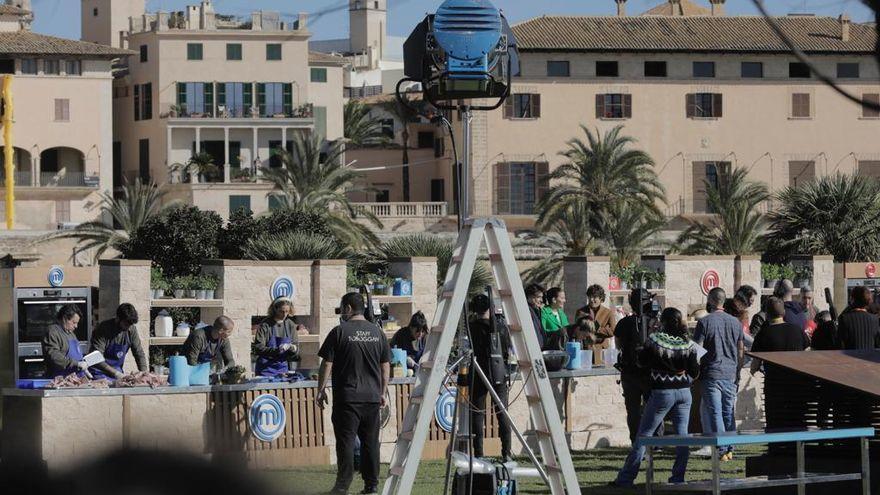 About thirty onlookers of all ages approached the Parc de la Mar to witness live the filming of the outdoor test of the popular television contest MasterChef, which took place in front of the spectacular setting of the Cathedral and the geyser of the lake. It will be the first program of the ninth edition, whose broadcast is scheduled for spring on La 1 de TVE.
The film crew moved to Palma and recorded during the group test, in which the contestants were supervised at various times during the preparation of the dishes by the renowned jury, the chefs Pepe Rodríguez, Samantha Vallejo-Nágera and Jordi Cruz. His followers could hardly see them, since there was a security cordon that spanned a wide area and kept the curious away.
The recording on the island only took place this Wednesday during a sunny and windy morning in one of the most emblematic environments of Mallorca: the Parc de la Mar and Dalt Murada in the background, where the Cathedral and the Almudaina are located.
On the show, the judges of MasterChef they will surely highlight the island's Mediterranean flavor. The local gastronomic product will be one of the main protagonists of the contest. The menus prepared by the applicants will include among their ingredients some of the most characteristic indigenous foods of Mallorcan gastronomy.
In addition, it will serve to promote the island for tourism, since the first and last programs of each edition of MasterChef are always the most viewed and obtain audiences record, as reported yesterday from the set, which added that the eighth edition was the most watched in the history of the contest in Spain. It is the first time that the outdoor test with adult applicants has been filmed on the island, although there was a MasterChef Junior recording in 2019 at the Rafa Nadal Academy. For yesterday's filming, the traffic was cut off in part of the Paseo Marítimo in the Andratx direction between 10.30 and 16.30.