MasterChef: Pepe Rodríguez: "Those of the TV have advised us badly with the Treasury" | Fortune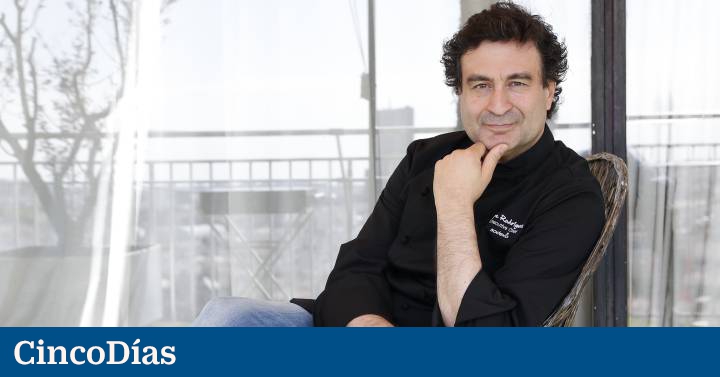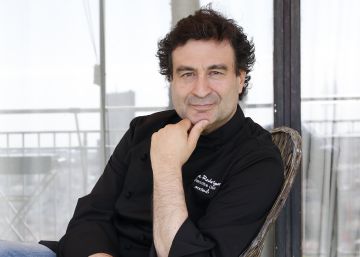 Although his mother was the one who made the best garlic soup, the recognition he has taken for reinterpreting the recipe of his father. Pepe Rodríguez Rey (Illescas, Toledo, 1968), at the head of El bohío (a Michelin star) has been immersed in stardom for seven years, which has given him a member of the television program jury MasterChef. He also serves as executive chef for events and as an advisor to the corporate restaurant division of Sodexo. About to go on vacation, he dreams of Michelin stars and the rods he likes to drink at the El Doble de Madrid brewery.
How have you adapted your life to television success?
Normally. I have adapted all this to my life, and I am aware of how I was seven years ago when people did not stop me in the street to greet me. I try to normalize everything and not be extraordinary. I get along with the same people, I live the same life, I work much more and the problems are others. When you go on TV, people think you are so comfortable, that nothing hurts, that you have the restaurant full, that you do not scold with your wife, that your children approve of everything … TV solves some things, the restaurant fills you and you are calmer, but you have other problems.
Did you save the restaurant?
Yes, TV saved me. I grew up in a restaurant and I know what it is to go fairly well and moderately badly. The crisis shook us well, and in 2013, with the program, it turned us around. Now there are days that are not full, but it has more public, and on weekends we always fill. What happens is that today we work more hours seven days a week. I only take vacations in August, but the rest of the year I am still waiting for the restaurant. Now we begin a work to reform it, I will have the restaurant that I have always dreamed of.
Hadn't he had it until now?
So far I have had a recycled inn, but now I will have a space with well-arranged tables, optimal light, adequate crockery and glassware. Let's say I'm going to have 85% of that restaurant that I've always wanted to have.
Is this all because you are looking for the second Michelin star?
The star does not take my sleep, but why not? I will try to look for her, and daring is important. There are few Michelin in shacks. Nobody has told me that if I am going to spend another hour they will give it to me, but I want to have a restaurant that can choose to have it. Jordi Cruz has been given the third star because the skin is left in the restaurant. What happens in this country is that some gastronomic journalists are very critical of chefs. If you go on TV they already tell you that you are never in the kitchen, and we are, precisely because of that, more overturned. And not for going on TV we have the restaurant full, you have to eat well. I suffer when I am not in the restaurant, I feel that I am failing the client and the team.
Few people know that behind the menus that Sodexo serves in the dining rooms of large companies are you.
Yes, there are many people who do not know. He is a giant of food and I feel very comfortable advising and collaborating in the signing of chefs who are part of Sodexo. It is a company that feeds millions of people in 24 hours and this is a challenge for me. I advise the part of prestige and to the daily dining room, the one that serves, for example, 4,000 daily meals in the financial city of Banco Santander in Boadilla, which is very different from the menu served by a restaurant in an industrial estate.
Is that the great pending revolution?
In the day to day it is not known to eat, but there are great advances, although they are still slow. The more cookbooks are taken out, the worse people feed themselves, and the menu and tapas restaurants have to be recycled, because not everyone has known how to do it. Society no longer eats like 25 years ago, and restaurants have to be aware of these changes. It makes no sense to offer menus with two dishes and dessert, it is also different how you eat in Madrid to a town in León. People don't have time to eat and it may make more sense to offer a unique dish.
In recent times, many television stars are having problems with the Treasury, are you at peace with the Treasury?
He has already persecuted me. Treasury we are all. What happens with the people on TV is that there is a legal vacuum that they don't teach you from day one. Until recently they told you that you could have a society and pay your work through it, and nobody told you anything that was not done that way, but now everything has been turned around. No advisor told you. They have advised us badly, but I don't know anyone who wants to pay more. It seems that only the one who appears on TV is the one who wants to pay less, but the government has to be clear on what to pay. And if you have to pay, you have to pay, but everyone, the wood, construction, everyone, entrepreneurs want to pay as little as possible. Those of the TV want to pay, but as little as possible, like everyone else.
The formula of MasterChef is it sold out?
Has life. We have been seven years and we have made history. I also know that this is ephemeral and you have to take advantage of everything. There will come a time when they will say, and who this uncle is, but I will continue to be in my restaurant, in Illescas, that town where I make people go. I will not leave there. I have been offered to open restaurants elsewhere, but setting up a restaurant costs a lot of money.
(tagsToTranslate) pepe rodriguez to (t) tele (t) have (t) advise (t) hacienda (t) masterchef (t) save (t) the bohío (t) family restaurant (t) illescas (t) ) search (t) second (t) star (t) michelin (t) be (t) menu (t) serve (t) sodexo (t) company



Source link