'Masterchef Celebrity': Miki Nadal and Juanma Castaño are saved from expulsion after the abandonment of Verónica Forqué?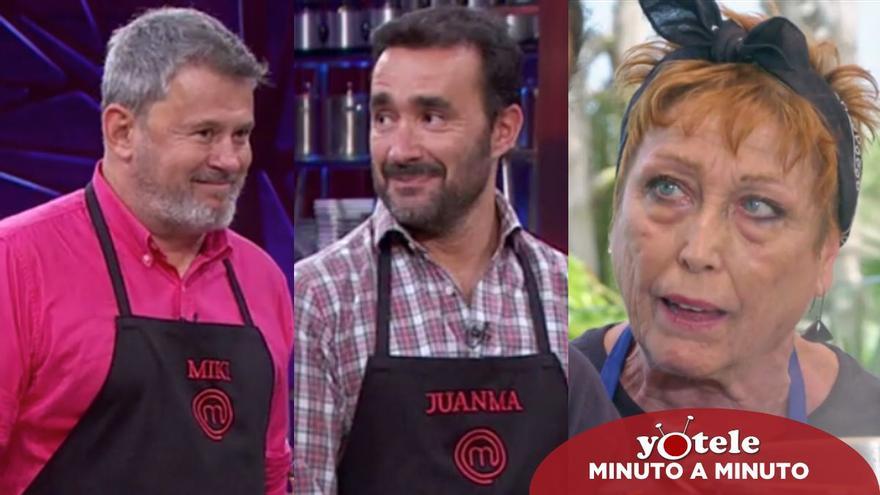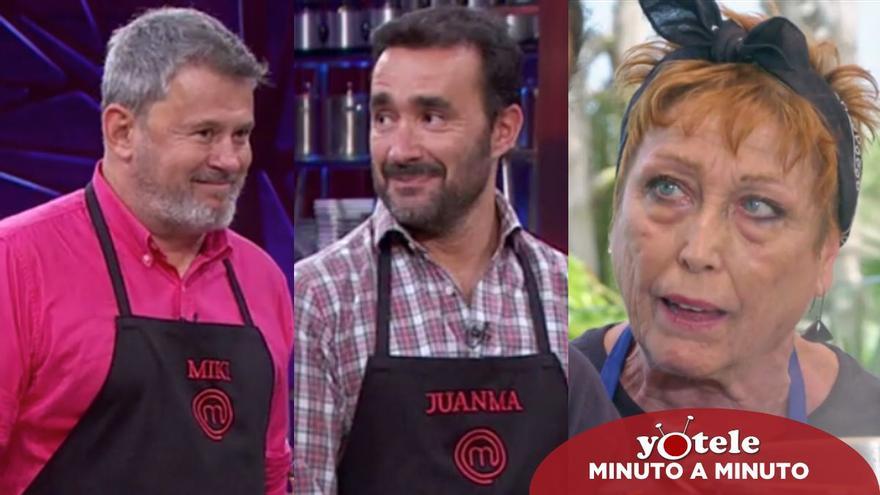 New surprise decision of the jury of the sixth edition of 'Masterchef Celebrity'. The judges of the culinary talent of TVE decided save and make Miki Nadal and Juanma Castaño semifinalists after he made a vegetable ramen in an even duel in the elimination test. "It seemed unfair to us to dismiss one of the two. You both deserve to continue one more week to show your talent and worth. (…) We cannot make a decision to harm either of the two," explained Pepe Rodríguez.
Notably, this decision came after Verónica Forqué did not appear in the elimination test, something that many interpreted as a possible abandonment, since it did not appear in the images of the advance of the following program (semifinal). "He has sent us a message to tell us that he is not feeling strong after such intense cooking outdoors," said Pepe Rodríguez before playing the voice memo he sent them.
"I do not have good news. I do not feel well. I'm exhausted. I have struggled 10 weeks. The experience, one of the best of my life. You, boss, know that I am a fighter and I am learning a lot from you. My God! What a good time I'm having and what a pity I am feeling that I cannot measure up! But I can't. My body can't. I can not with my soul. I'll be back when I'm good, "said the actress in that message.
Previously, Forqué was once again the protagonist of the team event due to the attitude he had in kitchens, getting to have confrontations with several of his companions such as Belén López for not letting him try some of the elaborations on his menu: "Don't call me my love. I want to try that! (…) I'm going to get angry with you. You haven't seen me angry. Don't provoke me so much. My patience has a limit. I'm going to try this and you're going to be quiet. Okay, Bethlehem? Thank you. "