'Masterchef Celebrity' chooses the winner of its sixth edition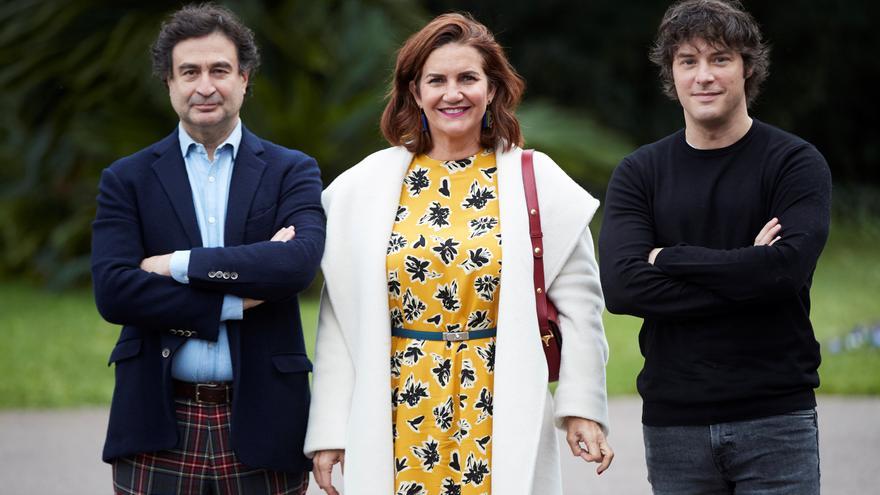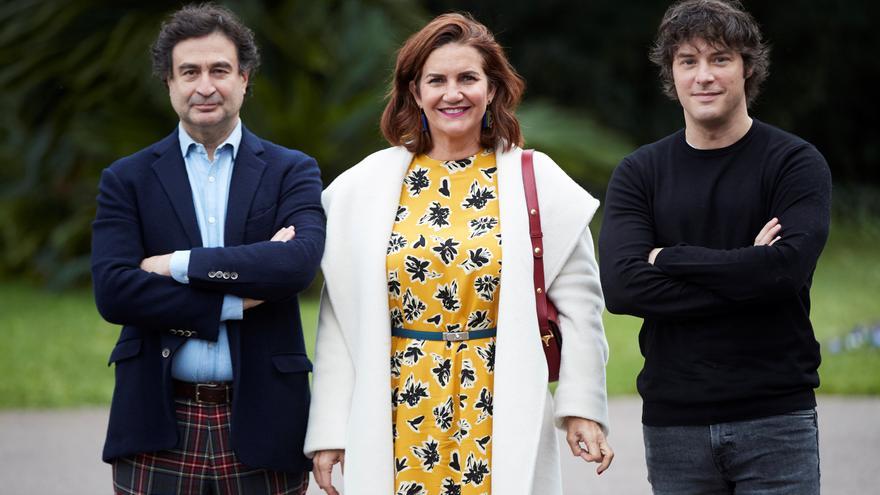 Tonight, starting at 10:10 p.m., TVE celebrates the grand finale of 'Masterchef Celebrity'. 16 applicants entered the program and four have reached the final but only one is going to win the prize. To reach the last duel, the finalists face two major challenges. In the first test, they must reproduce a spectacular dish by chef Jesús Sánchez, following the steps and instructions of the guest. The best of the test becomes a duelist and is rewarded with the long-awaited jacket. Later, the last chance takes place in the Penedés region, in Barcelona, ​​where a six-course menu by Joan and Pitu Roca from El Celler de Can Roca, which has three Michelin stars, must be served to 12 representatives of some of the most important wineries in the area. Finally, the duelists design and cook a complete menu to surprise the jury and chef Quique Dacosta, who has three Michelin stars and three Repsol Suns.
The winner or winner, who will be Juanma Castaño, Miki Nadal, Belén López or David Bustamante, receives 75,000 euros to donate to the NGO of your choice and the program trophy. In addition, both receive all the warmth of their family members and their fellow editors.
Telecinco will broadcast 'The debate of temptations' at 10:00 p.m. The closeness of Tania and Stiven, Rosario and Suso, Gal.la and Miguel and Sandra and Rubo, as well as the connection between Zoe and Tania, leads one of the protagonists of Villa Paraíso to fall into temptation. Her identity and an exclusive trailer for this first infidelity is shown during the show. In addition, part of Zoe's irruption into the boys' bonfire is advanced. Later the images of Tania are shown that will provoke a drastic reaction in Alejandro at his next bonfire. Finally, the space shows unpublished images of the protagonists' appointments with their favorite single men and women in a delivery that incorporates Belén Esteban and Lola Mencía to your team of collaborators.
Antenna 3 will continue betting on 'Innocents' from 10:45 p.m. Han decides to go one step further so as not to experience the difficulties he has faced in recent days again. However, this step puts you in a much more difficult situation. At the same time, Gülben, who learns that Esra is moving into the apartment block, continues to weave new plans.
Four will broadcast 'Deadpool' at 10:50 p.m. Story of Wade Wilson, a former special forces operative turned mercenary. After being the subject of an experiment that grants him the power of accelerated healing, he adopts the alter ego of Deadpool. Armed with his new abilities and a twisted sense of humor, Deadpool sets out to hunt down the man who nearly destroyed his life.
the sixth maintains its bet for the cinema with 'Inferno' from 10:30 p.m. A famous professor of symbology finds himself on the trail of a series of clues connected to Dante himself. When Langdon awakens with amnesia in an Italian hospital, he teams up with Sienna Brooks, a doctor whom he hopes will help him regain his memories. Together they race across Europe in a race against time to derail a deadly global conspiracy.