Massive embrace and without masks on La Palma to welcome 2021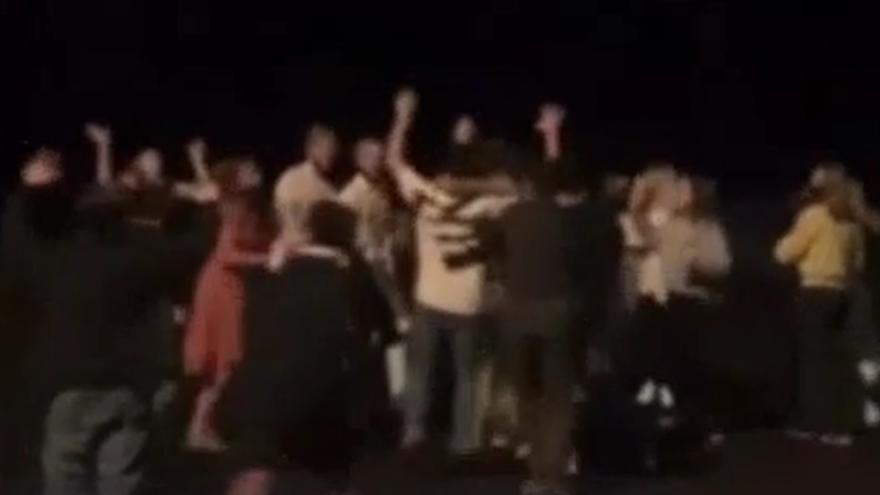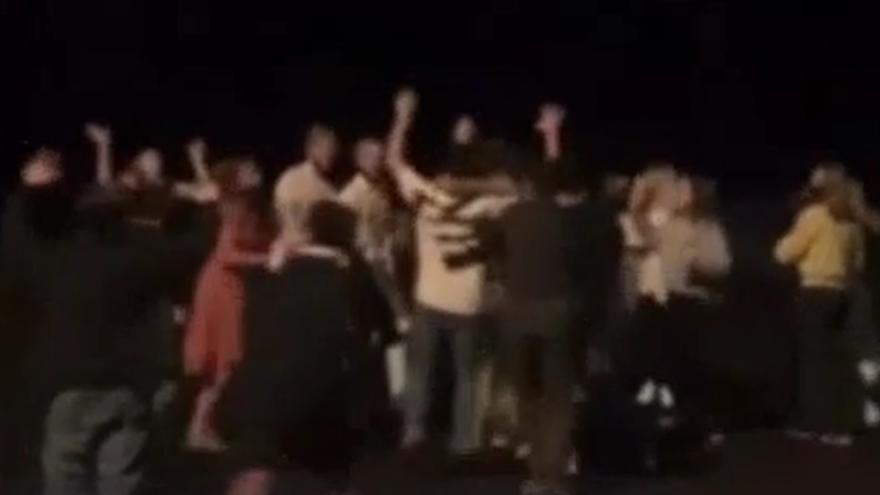 Violating the restrictions imposed by Health in the face of the threat of spreading Covid-19. More than 20 young people jumped into the sand on the Malecón beach, in Santa Cruz de La Palma, to star in a massive hug in the middle of the second wave of the pandemic. Without a safety distance or masks, what better way to say goodbye to a year in which the coronavirus has claimed the lives of 411 people in the Canary Islands?
Despite the cancellation of the famous 'Australian New Year's Eve', the bars and restaurants of Santa Cruz de La Palma welcomed hundreds of people on their terraces. Despite the rigorous application of the regulations by the establishments and the continuous rounds of surveillance carried out by the security forces, a group of young people starred in an act of violence in the middle of the second wave of the pandemic.
The chants of a large group led the union with another side that passed through the recently inaugurated Paseo de Las Estrellas. The euphoria ended in a hug that broke the distance. The masks, day off. Some are born stars, others starry.
The social networks They burn for the viralization of a video in which it shows a group of young people partying in the historic center of Corralejo, in the majorero municipality of The olive.
The images disseminated through the social networks of Onda Fuerteventura, you can see dozens of people celebrating the arrival of the new year in the streets of the town of Corralejo without respecting the security measures imposed by the health authorities to stop the spread of the Covid-19.
The Consistory has identified the group of people who celebrated the beginning of the year in the Plaza Félix Estévez. The agents appeared in the area as a result of a call that warned of a large concentration of neighbors, but when they arrived at the place, the agglomeration had already dissolved, because according to some witnesses, it barely lasted five minutes after 00:00. The Local Police of La Oliva also deterred two parties of foreign citizens in private villas after 1.30 in the morning.
Corralejo restaurants and shops, gathered at ASEMCO, show their rejection and outrage at what happened. "So we are going to throw away months of sacrifice", they affirm.