Mass conquers the world – The Province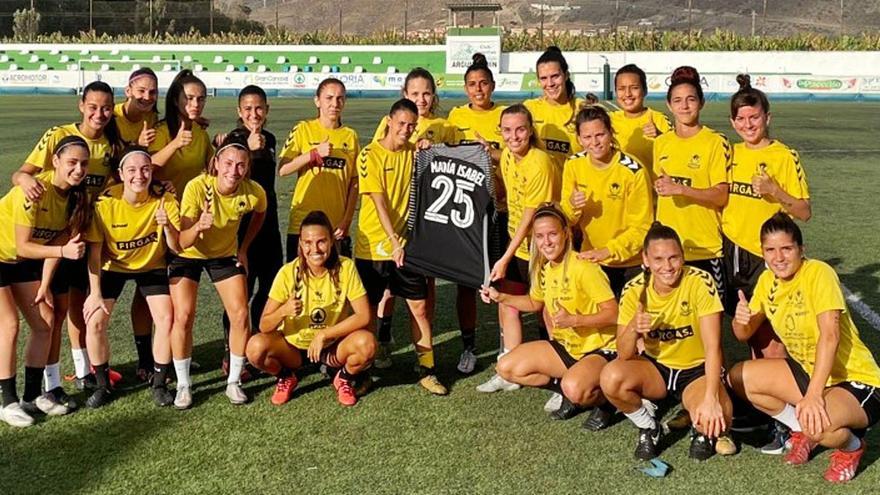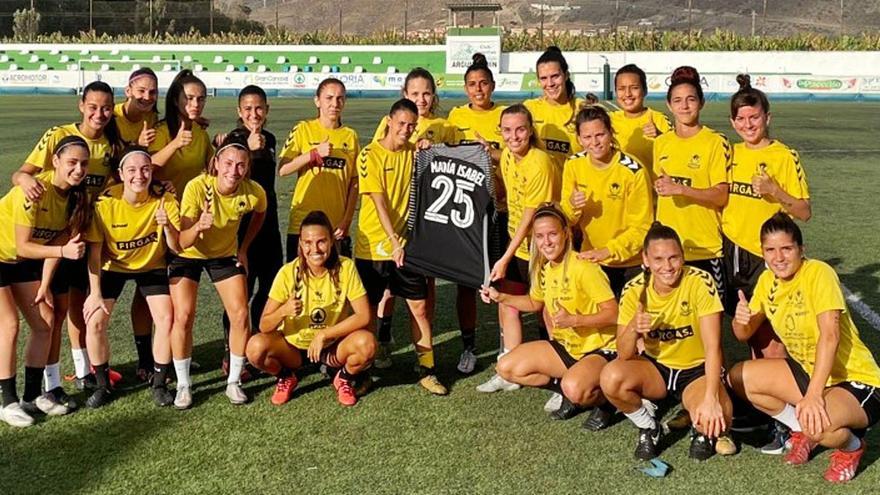 No one can know better than his mother. "Yesterday –the day before yesterday– I spoke with her and she told me she was fine. You don't have to stray from where you are. You have to leave it alone ". It is Josefa Rivero, Fefi, mother of Misa. Thus, up to four times: the important thing was that her daughter was from very early on above all the obscene comments she received on the social network Twitter.
She probably had it worse. "I went to bed bad for everything I was receiving. I went from pissed off at night to frustration in the morning and then to surprise, because I didn't understand anything. He wrote to us and said, 'Dad, Mom, delete the tweet so this won't go away. Don't worry, I'm fine, "says Fefi.
"And when I was able to talk to her, I asked her: 'María Isabel, are you okay? He told me: 'Yes mom, calm down, I'm fine.' It's the only thing that worried me, that I was fine. So I said, 'Well, if you're okay, so are we. That it does not affect you. Keep working, you are María Isabel Rodríguez and your feet are on the ground ".
It was the prelude to the final state of emotion. "Tears came to my eyes when I saw everything they were doing for my daughter." She refers to the innumerable expressions of support that came to her daughter from an important representation of the world of football and sports in general, from Marco Asensio himself – the protagonist of his montage with her – to Pau Gasol, passing through Marcelo Casemiro, Vinícius, Tottenham or Eintracht de Frankfurt.
And of course, from Gran Canaria football. For example, CD Femarguín, the club since he flew to Atlético de Madrid as a teenager. The southern team is one of the two clubs that represent Gran Canaria in the Iberdrola Challenge League –the second women's division–, along with Juan Grande. Yesterday, before training they posed with a Maria Isabel shirt as a sign of affection towards their former partner.
Disbelief
Her captain, Carla Padilla, explains that she and her colleagues, commenting on what had happened, came to the conclusion that everything "was a bit disconcerting." "We really didn't understand people's reaction very well because they hadn't said anything to be insulted like that. We didn't relate it. It's incomprehensible. That is the word. There are idiots all over the world, "he says.
She confesses that she did not want to write to him because she thought it would overwhelm her, and she makes it clear that "she has not had to live cases of machismo directly." The president of his entity, Miguel Sánchez, Miki, confirms that there are fewer and fewer. "I have been 16 or 17 years old and it is true that machismo is already minimal. Before it was much worse, a pass. This has been a surprise. What Misa says is something normal and that people come out criticizing I did not expect it. I have seen the evolution and now women's football and women themselves are much more respected. There is always a madman in every town, "he laments.
From the southeast, for their part, they also defend the island goalkeeper. "It doesn't make sense, I don't see any logic. It is the problem of social networks many times. Misa has our full and absolute support. That it does not affect her at all and that she continues to grow as she is doing because she is one of the ambassadors we have in our football, "says Francis Herrera, president of Juan Grande.
Claim
Its captain, Mar Rubio, is on the same page and takes the opportunity to launch a claim. "We send him our full support. No one should experience such a situation for the simple fact of expressing their feelings. The media coverage –as reflected on the cover of Marca yesterday– shows once again the harsh reality that we live in: it is sad that women's football is in the news because there has been a denigrating sexist event and not because of the achievements. Society has to start giving us more visibility so that women's sport in general is normalized ", he says.
Misa, at 21, has already conquered the world. People are with her as she is with people. From the concentration with Spain in Marbella, where Jorge Vilda's team plays today against the Netherlands and on Tuesday against Mexico, both friendlies, she answered from the same account to all those who tried to contact her without success, including this medium: "Thank you from the heart".
Perhaps, unintentionally, Misa realizes over time that despite the initial unease over something so simple, she may have learned a lesson. Fefi believes it. "They have wanted to humiliate her and have made her bigger, because my daughter grows stronger. My daughter is like the Phoenix bird ". Mother's word.