Maspalomas Pride, in the spotlight as a focus of monkeypox contagion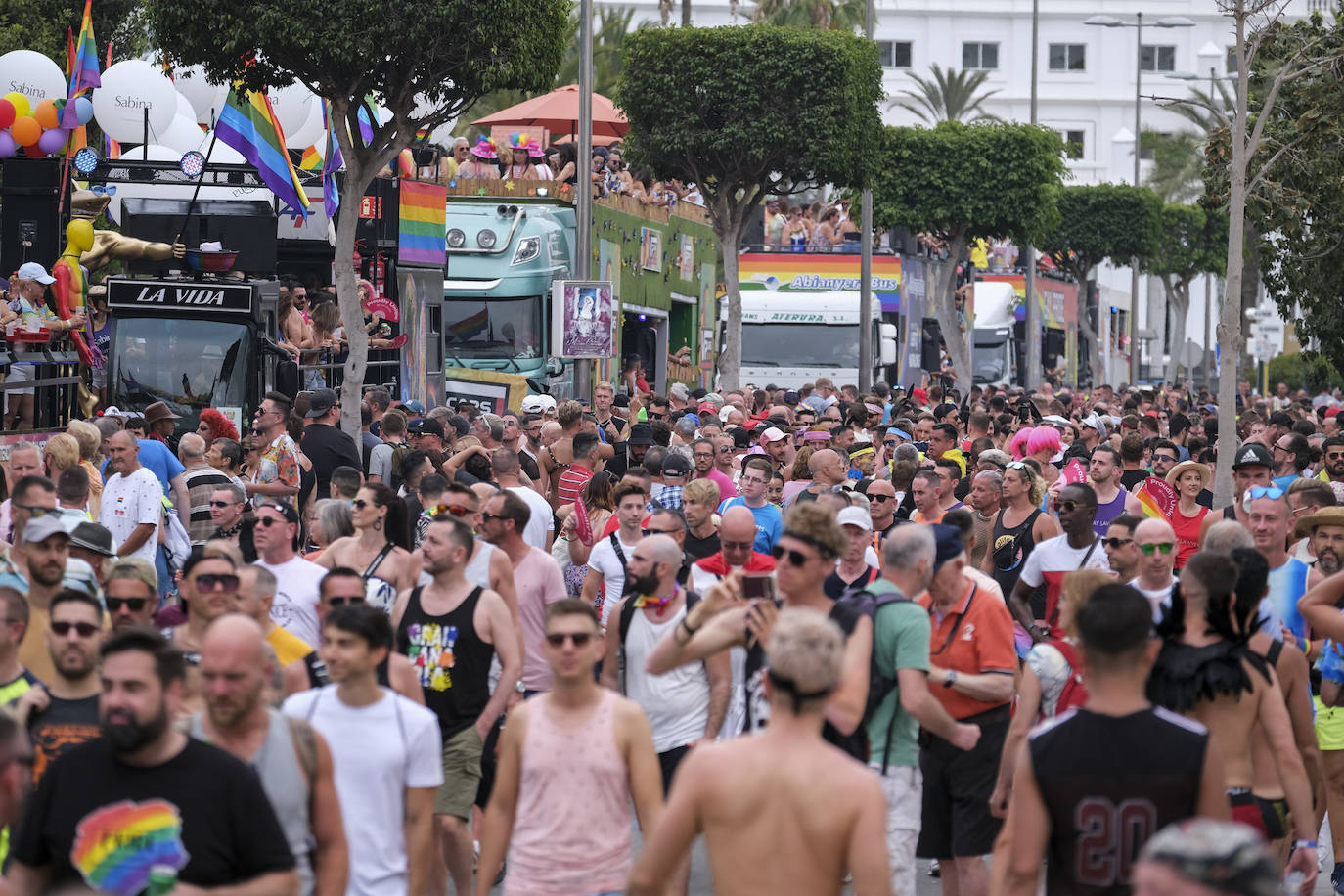 Two suspected cases in the Canary Islands. The Ministry of Health of the Canarian Government only links one to the party held in the south of Gran Canaria
The health authorities of Spain and Italy follow the trace to the infections confirmations of the call monkey pox and try to confirm if holding the Maspalomas Pride between May 5 and 15 it could have been a focus.
Monkeypox Gran Canaria
The first positive Italian was on the island according to the newspaper 'El País', and some of the positives in Madrid also attended the celebrations in Gran Canaria.
Countries with the most infections
For now,
Spain is one of the countries with the most infections which is influenced by its status as a tourist destination and the practical absence of health controls for mobility.
Health only links one case to Gay Pride
The Ministry of Health of the Canarian Government He specified this Saturday that only one of the two cases from
monkey pox detected in Canary Islands is linked to Maspalomas Gay Prideheld between May 5 and 15 in the south of Gran Canaria.
Maspalomas Monkeypox
Sources from this department of the Canarian Government have told Efe that "it's possible" that this event, which brought together 80,000 people in its main events in Maspalomas and Playa del Inglés, "has contributed to the transmission of the virus", although they have stressed that «still is soon to know the weight with which it has been able to contribute to the diffusion ».
It important they have underlined, is that the people with symptoms compatible call 112 to be treated early and appropriately.
Similarly, the Canarian Ministry of Health has clarified that the general directorates of public health of each autonomous community investigate the cases they detect in their territories and share epidemiological information on close contacts that may exist outside of them with the Coordination Center of Health Alerts and Emergencies (CCAES), which is the body of the Ministry of Health that has global information.
For this reason, the Canarian department argues that can not in this still preliminary phase of study of the cases, confirm the informations journalistic that place in the Gay Pride of Maspalomas the second Spanish focus of the monkey virus after the one detected in Madrid.
Other communities
Five new communities have detected in the last hours suspected cases of monkeypox, with which there are already seven autonomies that investigate contagions of this disease, from which new infections will be confirmed, according to what the health authorities have warned the Efe news agency.
Suspected cases
The health departments of the Basque Country, Andalusia, Castilla-La Mancha, Extremadura and Galicia have confirmed this Friday that they are investigating their first suspected cases, which must be confirmed by the National Center for Microbiology in Majadahonda (Madrid).
These suspicious cases join the first that was detected in the Canary Islands and the outbreak in Madrid, the largest to date, since the regional government has confirmed 30 patients infected with non-human smallpox, of which seven are monkeypox. In addition, it adds another 15 possible cases, still unconfirmed.