Maspalomas Costa Canarias Soul consolidates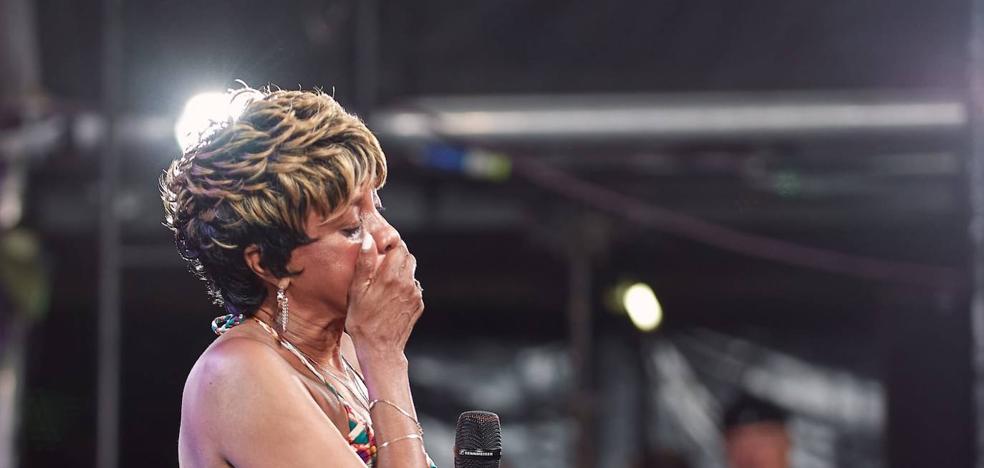 Chick Rodgers' moving rendition of '(You make feel like) A Natural Woman' stood out on Saturday night
Difficult to describe in a few words what was experienced in the
Saturday night at Playa de San Agustín on the second day of the Maspalomas Costa Canaria Soul Festival. With a dedicated public, which filled every corner of the arena, the promenade and the restaurant area, the peak moment came when
Chick Rodgers received a standing ovation after making a memorable and unforgettable interpretation of
'(You Make me Feel Like) A Natural Woman', a song written by Carly Simon and Gerry Goffin for Aretha Franklin in 1967, and later performed by the author herself on her legendary 1971 album Tapestry. Rodgers could not contain the emotion and burst into tears. That moment she summarizes and consolidates a project that yesterday lived a day to remember.
It would not be fair to fail to mention other high points, full of emotion.
Larry Springfield he put people in his pocket interpreting on this occasion classics of the 70s, such as the
'Let's Get It On' of Marvin Gaye or the
'Hard-to-Handle' by Otis Redding, which on Soul Beach sometimes sounded similar to the later version recorded by The Black Crowes thanks to the bluesy character of the director of the Soul Orchestra,
Anthony Paule.
Family photo of the artists of the festival, in San Agyustín. /

c7

One night too
without incident, with outstanding performances also by Mtch Woods, who also opened the afternoon with an interesting workshop on the history of the Woggie Boggie; by Larry Batiste, Nona Brown and Omega Rae; and the musical selection of the dj palm tree Monterreina.
This Sunday There was still time to enjoy some activities in the restaurant area, to say goodbye to a beach where the night of July 30, 2022 will remain forever in the memory.
At noon,
Mitch Woods and Anthony Paule starred in an interesting workshop entitled 'Boogie Woogie piano meets Jump Blues guitar', preceded and continued with a session in pure African-American style by
Sergio Miró Dj Setwhich was followed by a concert by
Roc Flowersand the end of the party again by Sergio Miró, who served to make us want the 2023 edition to arrive.