Maspalomas attends the birth of future stars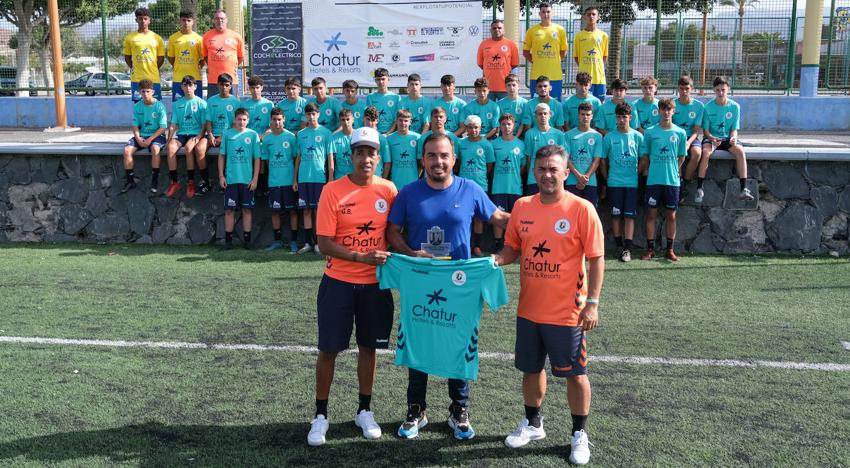 football
The Training High Performance campus polishes 70 jewels from the Canarian quarry
he second edition of Maspalomas Training High Performance continues to develop with organizational success and a high level of satisfaction on the part of organizers and participants. Conceived as a concentration of young talents and "with preparation oriented towards professionalism", in the words of its promoters,
up to 70 young talents selected from clubs throughout Gran Canariasome even arrived from Tenerife, and from the junior, infant and cadet category have supported this teaching initiative with their presence and under the baton of a first-rate coaching staff.
A) Yes,
Fran Bordón, Aníbal Díaz, Jesús Liz, Manolo Marrero and Alillo Alonso, with Gabriel Cabrera in the direction, and the invaluable support of Sara and Yazmina, mothers of players and who have not hesitated to add their collaboration in logistical matters, are protecting the progress and advances of boys with a more than interesting future in football . Without going any further, there are cadets already selected to start the preseason with Villa de Santa Brígida, which will be directed next season by former UD international player Ángel López.
«
Everyone has come with a tremendous desire and the conferences are being very enriching at all levels. The predisposition is enormous and that benefits the fulfillment of the proposed objectives. There is a magnificent coexistence and, later when the ball comes out, a spectacle is seen on the pitch that impresses us, "says Alillo, one of the coaches and visible heads of this project.
The visit of figures like Alberto MoleiroDavid Garcia or Aythami Artiles It has also served as a stimulus for the members that are part of this great family, such as Maspalomas Training High Performance.
Chatur Hotels, Asic Consultants, Mamma Mía Ice Cream Shops, Volkswagen, Benedicto Lozano Metallic Structures, Ohana Cafeterias, Medifer, Solo Electric Car, Litografía González, Aixan, Eyezona and Churrería Carmelo are the sponsors of a campus that continues to consolidate its prestige and added value.