MásMóvil's board of directors issues a favorable report on the takeover of KKR, Providence and Cinven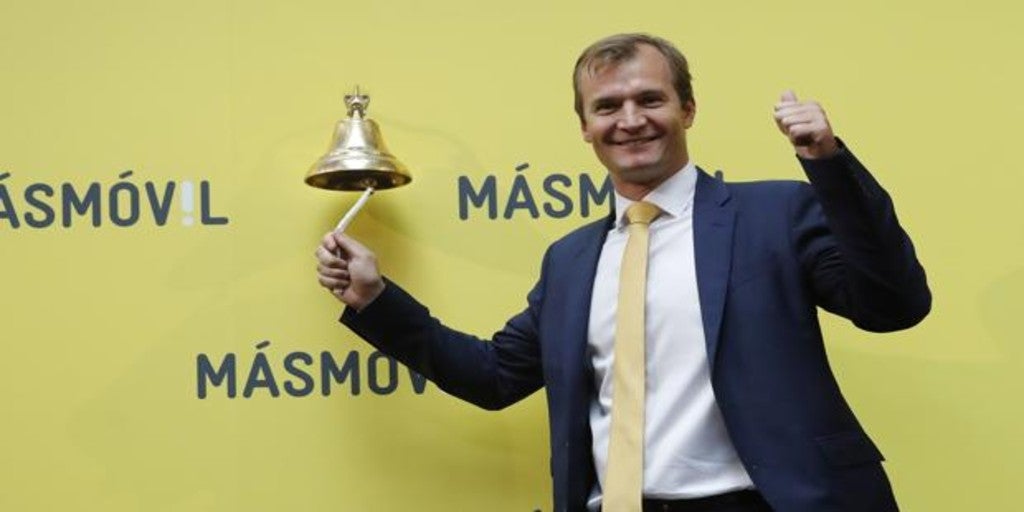 Madrid
Updated:
save

The takeover of investment funds KKR, Providence and Cinven Through the company Lorca Telecom BidCo, SAU on 100% of the shares of MásMóvil, the fourth operator in Spain, for an amount of 2,963.57 million euros, with a price of 22.50 euros per share, has received the Accolade of the current board of directors with the CEO of the teleco, Meinrad Spenger at the head. In a statement submitted to the National Securities Market Commission (CNMV), the board has reported that it has issued a report favorable to the offer.
Specifically, the management of the teleco has considered that the price of the opa- 22.50 euros per share- "It is reasonable from a financial point of view." In this sense, they have argued that the price represents "a 20% premium over the stock closing price prior to the announcement of the takeover bid and a 20% premium over the weighted average price of the previous semester (17.38 euros) and 20% on the weighted average price for the period of a previous year (18.82 euros).
The management of the operator has also acknowledged in its report having received notifications from shareholders stating that the price is "insufficient" Although they have highlighted that since the takeover bid was announced, MásMóvil shares have moved «within an intra-day range of between 22.46 and 24.30 euros per share, and at the close of the session on August 5, 2020 the price was 22.54 euros per share ".
The aforementioned report has been voted favorably by all the directors, with the exception of John C. Hahn, who is indirectly represented by Providence, which is one of the investment funds that are part of the offering company. This document arrives in full acceptance process that began on July 31 and will last until September 11, subject to the acceptance of more than 50% of the capital.
On the other hand, all the members of the board of directors have expressed their intention to accept the offer with all their shares, except for Rafael Domínguez de la Maza, direct owner of 35,000 shares and proprietary director of the indirect shareholder Indumenta Pueri, holder (through Global Portfolio Investments) of 10,831,968 shares representing a 8.25% of the capital of the society.
The report of the board of directors arrives after the green light of the CNMV to the takeover bid at the end of July, as well as the acquiescence of the Council of Ministers due to the particular regulation that governed in the state of alarm on foreign investment, and in full acceptance, which was opened and on July 31 and will continue until September 11.