MásMóvil increased its revenues by 18%, to 527 million, in the first quarter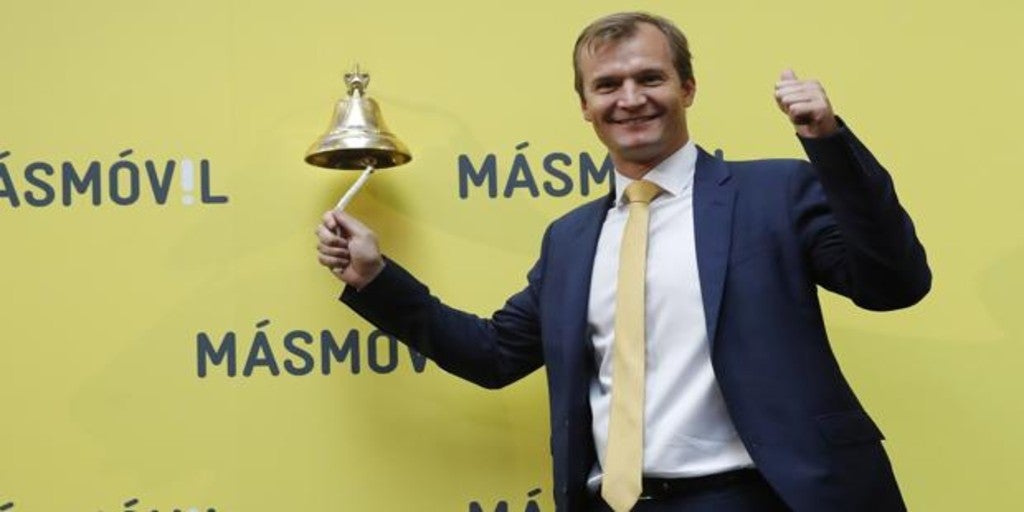 Updated:
Keep

MásMóvil entered 527 million euros in the first quarter of 2021, un 18% more than in the first quarter than the previous year, as reported by the company.
Gross operating profit (Ebitda) amounted to 184 million euros, 38% more than that registered between January and March of last year, with a 34% margin, as reported by the firm, which after being delisted from the stock market has no obligation to publish its full financial reports.
With regard to revenues, those obtained by service (those derived from the operator's typical commercial activities) amounted to 473 million euros, 18% more than last year.
"We are very happy to maintain solid growth despite the special market circumstances and to have achieved net zero carbon emissions in 2020, positioning ourselves as the first telecommunications operator in Europe to achieve such an achievement" Meinrad Spenger, CEO of the firm.
The company has also published financial information on the 2020 financial year, something that it had not done previously, in which its income shot up 15%, to 1.93 billion euros.
Its Ebitda stood at 184 million euros, 38% more than in 2019, after the integration of Lyca, the prepaid operator, in the MásMóvil group.
The firm continues to wait for the National Commission of Markets and Competition (CNMC) rule on the takeover bid of almost 2,000 million euros for 100% of Euskaltel.
If the income of the Basque operator and MoreMobile this first quarter, the combination would have exceeded 700 million euros.
Likewise, these figures do not include the sale of the majority of the capital of a company that contains 1.1 million homes passed through fiber to Onivia for 390 million euros closed a little less than a month ago.
About 12 million customers
MásMóvil had 11.8 million customers as of March 2021, 27% more than on the same dates in 2020, of which 2.1 million are broadband users, 31% more.
The remaining 9.7 million users are mobile lines and, of these, 6.6 million have postpaid lines.
The company has continued to gain customers in both April and May, although the data must be confirmed by the CNMC.
Likewise, the company had 26.4 million marketable fiber optic homes at the end of the quarter and by joining its network with that of other operators 4G coverage 98.5% of the Spanish population and offered 5G in 340 towns in 39 provinces.
The company has 80MHz in the 3.5GHz band to offer services 5G.