MásMóvil challenges Telefónica and enters the Health sector after the launch of «DoctorGO»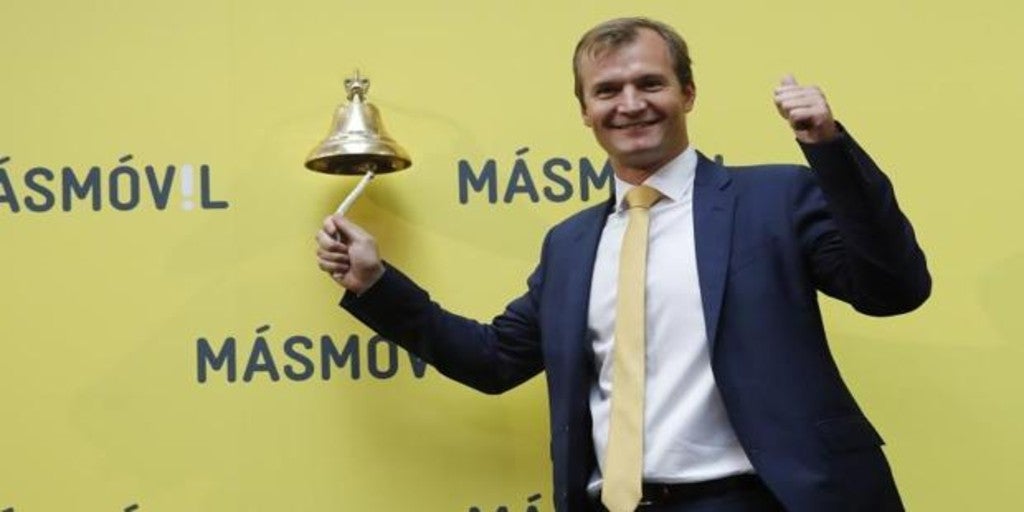 Madrid
Updated:
Keep

First it was energy, then personal loans, and now it is health's turn. MoreMobile repeats 'modus operandi' and enters a new sector with renowned partners, to launch a new service. On this occasion it was 'DoctorGO', aimed at Yoigo clients, which will allow access to immediate medical attention through mobile phones. In this way, the operator directed by Meinrad Spenger, enters into direct competition with Movistar Health (Telephone).
In this commitment to telemedicine, MásMóvil will go hand in hand with three knowledgeable partners in the sector: Quirónsalud, the specialized telemedicine platform 'Meeting Doctors' which manages more than 100,000 monthly online consultations in 13 countries and Europ Assistance. Specifically, through the app and with a single monthly fee of 6 euros that includes two adults and all children under 18 years of age. From the telecom, its maximum responsible Meinrad Spenger, emphasizes that it is "A competitive price and that registration is produced easily by providing the ID and telephone number, for Yoigo customers." In this sense, the service will be free for three months.
What the app offers is access to video consultations with doctors from 9 different specialties, which include General Medicine, Pediatrics, Nutrition, Sexology or Dermatology. «DoctorGO» makes the more than 150 Quirónsalud centers available to Yoigo clients for face-to-face consultations, diagnostic tests, and even emergency care, with discounts ranging from 10% to 28%.
MásMóvil also has the Spanish start-up 'Meeting Doctors', with a presence in 13 countries and that will make available to Yoigo's clients the 300 doctors with whom it collaborates in Spain for video consultations. Another novelty is the stelepharmacy service or free home delivery of medicines through Europ Assistance.
The digitization of Spanish health
From the teleco they have valued the contribution of MásMóvil to the digitization of Health in Spain, although it discards that it could replace public Health and estimates that the introduction of digital can mean savings of around 8 billion euros for public administration. A service similar to the one provided by this app can mean about 1.7 billion savings, according to a report by the Mckinsey consultancy.
Spenger has shown his «Satisfaction for a service that represents a plus for the operator best in Europe for customer satisfaction ". In this sense, he does not rule out expanding "DoctorGO" to clients who do not like Yoigo and they hope to continue improving and introducing new specialties.
The CEO of MásMóvil has also taken stock of the new businesses in which the operator has been introduced: For example, in personal loans it has already received the demand for 40 million euros and, in energy, they hope to launch MásMövil Energía "in a few weeks," expanding the rest of the 'EnergyGo' group.
At the press conference, Meinrad Spenger has once again denied that the operator is involved in any type of movement with Vodafone, as it has been published in recent months. "We are not in a joint venture with companies in the sector, I respect the Vodafone partners very much," said the head of the telco who has also denied negotiations both between the two firms and with others in the sector.
About the next 5G auction, that of the 700 MHz spectrum It is scheduled for the end of this month and they have pointed out that it could take place in April-May raf nifales. Spenger believes that "it makes no sense that the initial price is double that of Portugal and has proposed that part of the spectrum be reserved for" new entrants. "