MásMóvil and Digi snatch 900,000 customers from Movistar, Orange and Vodafone | Economy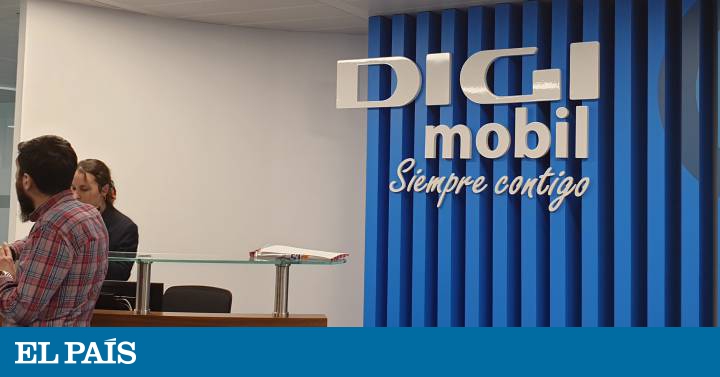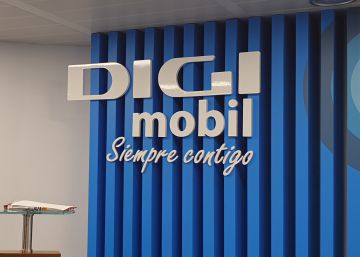 The telecommunications companies have been launched to a fierce war to seize customers. Thanks to portability, the regulated procedure that allows to pass to another operator for free and keeping the number, more than 9.5 million customers changed their fixed broadband and mobile phone company in 2019. The absolute winners of that war were MoreMobile, which managed to snatch 427,000 mobile lines and 255,000 landlines and Internet (ADSL and fiber) from its rivals and Digi, the Romanian mobile operator that, despite not having its own network, captured 235,000 subscribers, according to figures from the sector to which EL PAÍS has had access.
MásMóvil and Digi, which base their success on simple and affordable rate plans, have one thing in common compared to their three historic rivals (Movistar, Orange and Vodafone): the absence of an own television offer.
The package breakthrough low cost Telecommunications services (landline, mobile, Internet and television) has fueled last year This unprecedented commercial war in any other sector, such as banking, insurance or electricity, which, not having a procedure similar to portability, puts many obstacles to its customers so they can move out of company. As a result, 7.3 million mobile lines and 2.3 million landlines and broadband were changed from telephone company last year due to this procedure, slightly below the almost 10 million that made it in 2018.
The MásMóvil group, which operates through several brands (Yoigo, Pepephone, Lebara, LlamaYa and MásMóvil itself), demonstrated in 2019 its rise at the expense of the three large operators .. With an offer based on affordable prices and good service, The yellow operator has shown that it is not necessary to have an own television offer to grow year after year in customers, who prefer to organize on their own most of the content (series and movies) by hiring them directly to the platforms of streaming like HBO, Amazon or Netflix.
However, the great positive surprise of 2020 was Digi, the Romanian operator who, thanks to the capillarity of the thousands of small neighborhood stores and call centers that sell their brand and at aggressive rates, has gained the trust not only of the immigrant market but of the national customer and is about to achieve two million subscribers. The operator, which uses the Movistar network, is also starting to take off in fiber, although its offer only covers 17 provinces, and has just exceeded 50,000 customers.
The losers
The big losers of portability in 2019 were once again the big three – Movistar, Orange and Vodafone – which, together, lost 840,000 mobile numbers and 450,000 landlines and the Internet. Vodafone, which in 2018 suffered an unstoppable bleeding of customers after its decision to give up issuing football for its high cost, recovered significantly last year. In 2019, it lost only 164,000 mobile lines compared to more than half a million that it yielded the previous year, and 114,000 fixed and broadband lines. The secret of this improvement must be sought in large part in the success of Lowi, its low-cost brand, which won 434,000 front lines compared to the 600,000 that the Vodafone parent brand lost.
The replacement as the worst company in 2019 was taken by Movistar, which yielded 292,000 mobile lines and 340,000 fixed and broadband lines, even exceeding the negative balance of 2018. The company argues that its strategy involves retaining or capturing the highest value customer, the one who hires packages with contents premium like football or Movistar TV
It also worsens its Orange figures (which also includes Jazztel, Simyo and Amena), which yielded 385,000 mobile lines, although it should be borne in mind that the orange brand registered a positive net balance (4,000 lines) in fixed telephony and Internet. Apart from the four major national operators, Euskaltel, which acquired the other two cable companies in the north (Galician R and the Asturian Telecable), registered a positive net annual balance of 33,000 mobile customers and 8,400 fixed.
Mobile portability is much higher than fixed because each broadband client has several extra mobile lines associated. That is, with each fixed and broadband line, two to three mobile lines associated with the same package are carried. Portability figures are only one aspect, although very important, of the commercial capacity of companies. But to these we must add the new ones to have the complete picture of each of the companies.