Masks Case: The PP asks Torres to clarify his responsibility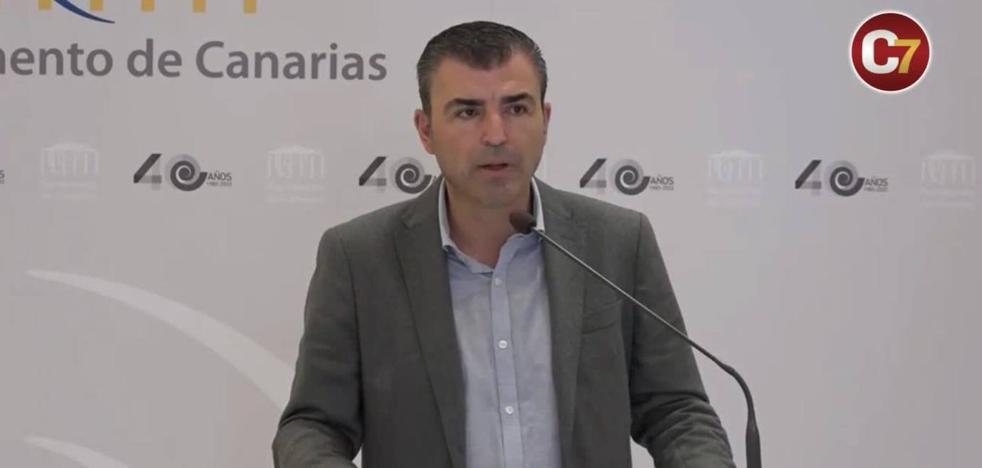 case masks
"Torres had the audacity to invite Ayuso to clarify what was happening, and now the 'boomerang' effect is real," says the president of the PP in the Canary Islands
The president of the PP in the Canary Islands, Manuel Domínguez, said this Monday regarding the 'Mask Case' that the president of the regional government, Ángel Víctor Torres, asks "the same" that the leader of the Executive asked the president of Madrid, Isabel Díaz Ayuso, that is, that
clarify your legal and political responsibilities "at once".
In statements to the media, Domínguez has expressed the opinion that these responsibilities must be resolved in order to later see "how the judicial issue is resolved" in a matter in which, he has said, "there are many unknowns."
In the past week,
The Anti-Corruption Prosecutor filed a complaint against the person in charge of the company RR7 United, Rayco Rubén González, and the director of the Canary Islands Health Service (SCS), Conrado Domínguez, for appreciating indications that in this operation
crimes of administrative prevarication, influence peddling, aggravated fraud and money laundering.
«Torres had the audacity to invite Ayuso to clarify what was happening, and
now the 'boomerang' effect is real. I ask for the same thing that he asked for«, has pointed out the popular president, who has affirmed »not understanding« how the solvency of the company was not studied before to deliver the stipulated material or how a contract was given to a company with no experience in the sector.
Domínguez has also wondered "how is it possible" that the contract has been awarded without authorization from the Government Council of the Canary Islands, despite being for an amount greater than one million euros.