Masks case: Ana María Pérez declared that she was only carrying out "orders" of Conrado Domínguez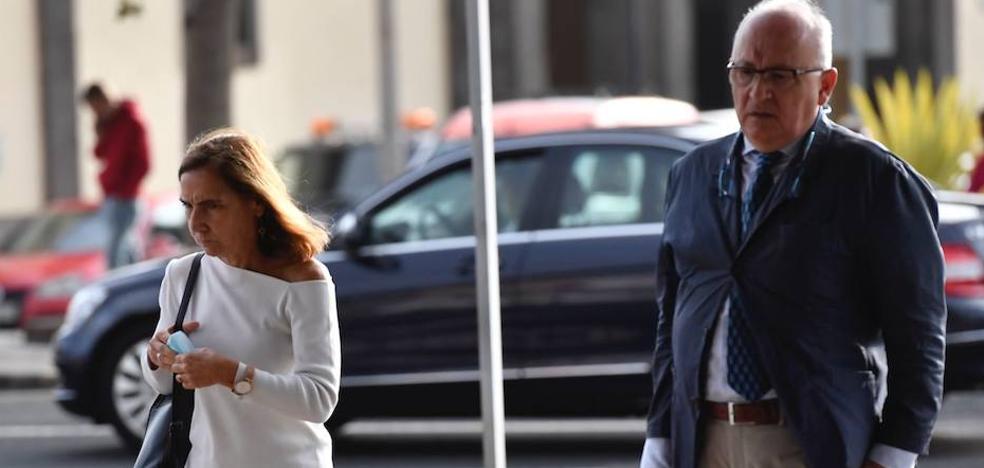 "Our role is to process decisions that come from above," he said in his appearance before the judge
Ana María Pérez, the former director of
Health Economic Resources and investigated for the Masks case, declared this Tuesday in court that both she and her department limited themselves to giving administrative form to «
decisions» y »«»
orders«»" That they were coming "
above"expressly mentioning Conrado Domínguez as the person who gave those orders.
His statement was marked by some moments of tension and by warnings from Judge Francisco Javier García García-Sotoca to clearly answer the questions of the Anti-Corruption prosecutor, Javier Ródenas. In that sense, he first clings to the fact that there are details that he does not remember, but then he adds: «
I don't remember, but logically, those instructions come from Conrado«. When asked if she agreed to the processing of a new contract file with RR7 for the delivery of 1.2 million euros in exchange for the 4 million euros already paid, when precisely she had terminated the initial contract for non-compliance of the company, he points out: »That
does not meanthat I was satisfied (...) I am helping a superior who wants to make a file«.
Conrado Domínguez, director of the SCS, upon his arrival at the City of Justice this Thursday. /

Cober

Ana María Pérez adds: «The director has some
interest in making the modification. I do not enter those interests«. That is when the prosecutor asked him if he was aware that he could be helping to commit an illegality, to which he says, after a few seconds of silence: »
I didn't think about it«.
Regarding the allegations presented by RR7 and that gave rise to that second contract, Pérez said that "these allegations are made because the director has reached an agreement" with the company. «
They are negotiations between the director and the company", emphasizing that she »at no time« participated in that process. The prosecutor reminds him at that point of the exchange of emails that indicate the opposite, as well as messages in which Conrado Domínguez is alluded to as a person aware of that negotiation.
Who wrote the text of the allegations? asks the prosecutor. «
Is it necessary to answer?«, says Pérez, before which he is reminded that he is declaring as an investigator and that he has the right not to answer, if he considers it so. After thinking about it, she says that she did it »
a technician from the General Directorate«, but avoids giving the name.
Regarding the origin of the initial negotiation between Sanidad and RR7, he states that he was not aware of a friendly relationship between Conrado Domínguez and Osvaldo Lastra and of the latter with the broker who acted on behalf of RR7. «
For me this part of the Commission"He said, referring to the Management Committee created by the Government in the face of the pandemic crisis.