Masks and fear of COVID: Obsession or precaution?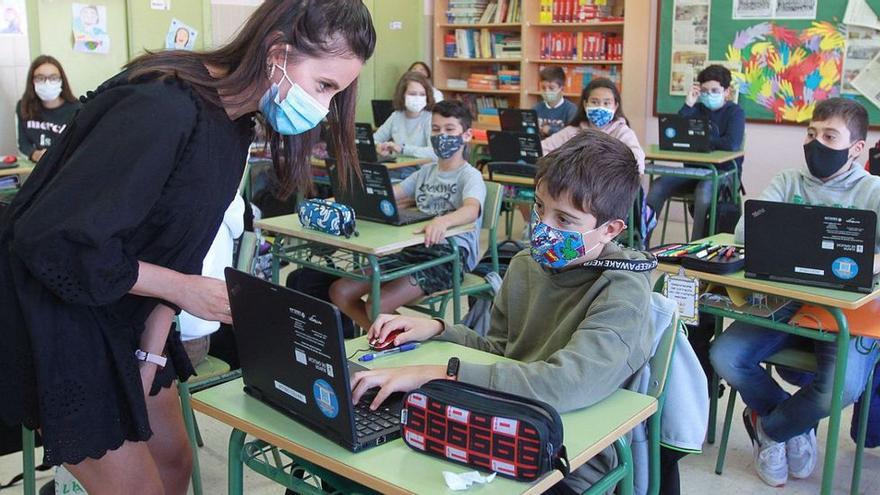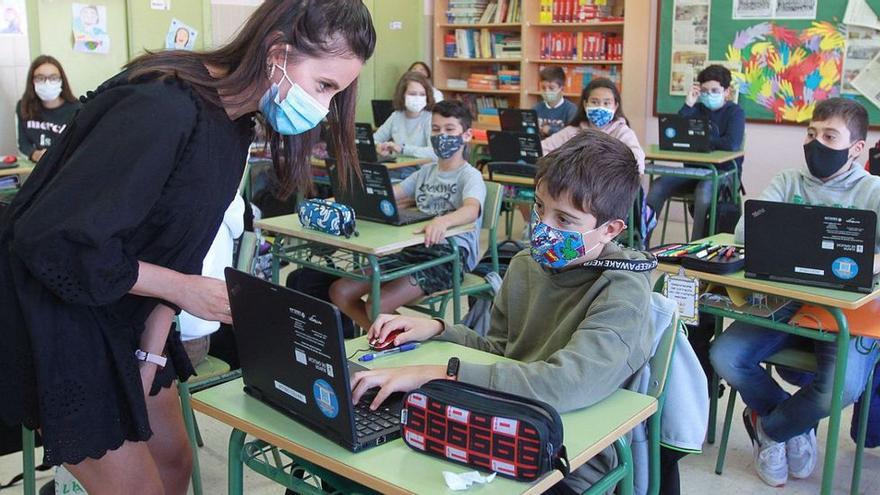 After almost two years of the pandemic, nobody denies that a good part of the population is tired of carrying masks and to follow other measures of public health. But where there is no consensus is in considering a pathological obsession what for many scientists is nothing more than sensible prevention against the spread of the coronavirus. "Calling natural precaution 'coronaphobia' is gaslighting", said the professor of Chemistry at the University of Colorado Jose Luis Jimenez one of the leading scientists in aerosol transmission, for whom this manipulation "is the only thing that spreads faster than COVID".
To really know what phobias are, Jiménez recommends reading the health psychologist Maria White Gallego, who flatly rejects that a simple natural precaution is described as a "phobia". And she gives an example: "Attending a meeting in an interior space in which the majority is without a mask, and feeling fear or rejection, is adaptive, a normal response to real danger, not coronaphobia", emphasizes this Galician specialist. "There is a big difference between having a phobia and being informed and prudent"he adds, and frames this narrative in a "campaign to eliminate all restrictions hiding behind mental health."
The also health psychologist agrees with her Noelia Martinez del Castanedo, for whom "coronaphobia" "is an invented concept, not a clinical diagnosis." This Asturian professional recalls that another "pseudo-diagnosis" along the same lines was made in the media last year, the "empty face syndrome": it was in May 2021, after the Government eliminated the obligation to protect oneself with a mask in the open spaces to re-impose it again soon after. "Both seem like terms coined ad hoc to push political narratives that justify a return to normality through the psychopathologization of natural precaution and the desire for possible protection against a pandemic virus that has killed millions of people and made an inestimable number chronically ill, "he argues.
Martínez del Castañedo recalls that Fernando Simón himself has used the term "Stockholm syndrome", another "very frequent pseudo-diagnosis on social networks, to refer to those who do not welcome the decrease in pandemic control measures." The psychologist points out that "pandemic fatigue" is another pseudoscientific term, and that "mental health is often used strategically to pathologize" inconvenient ideas ".
In this way, Maria Gallego stresses that "feeling concerned about a global pandemic spiraling out of control in the context of spectacularly weak public health policies it doesn't have to reflect any personal obsession."
Along the same lines, Noelia Martínez del Castañedo explains that fear of realistic and reasonable dangers "is not only not insane, but also allows us to set in motion coping mechanisms that are necessary both to protect us from dangers and to help balance our health. physical and mental". This is different, he specifies, from a phobia, which is an "intense fear of animals, objects, people or specific situations that are irrationally perceived as exaggeratedly threatening or dangerous." She adds that society strives to "pathologize the so-called 'negative emotions': fear, sadness, anger, uncertainty, frustration...", "essential to promote the flexible adjustment to vital challenges that characterizes healthy personalities" .
suicides
Martínez del Castañedo believes that the "banalization" and the "ideological instrumentalization" of the mental health and suicides during the pandemic "has crossed obscene limits". He argues that suicide has not increased in most countries, regardless of how they have dealt with the health crisis. "For example, in 2020, they have decreased by 5% in the US and Australia. In Spain there has been a significant increase in suicides, but we must know that it was already the leading cause of external death among young people before the pandemic", he points out.
Regarding the use of masks by children, this psychologist denies that the anxiety associated with this measure is a frequent reason for requesting psychological help by patients, and even less so in the case of children. "Masks do not cause anxiety problems." "We hear more about how the masks are 'traumatizing' them than about the impact of being orphaned – 3,600 Spanish children according to Imperial College –, the fear of losing or seeing their loved ones seriously ill, or how their specific problems may be affecting your mental health. These blanket statements are disrespectful to the true victims of trauma and abuse. All but the essentials: relate each child's distress to her particular life circumstances and ask the appropriate questions. 'What is going on in your life, what do you need and how can I help you?'".
For her part, María Gallego, who began to learn about psychology and children in the pediatric service of a Galician hospital three decades ago, emphasizes that "It is false that there are many children with anxiety because of the masks". He believes that what really affects the mental health of children is "that the pandemic has not been over for a long time, ineffective school protocols against contagion by aerosols and death or consequences in them or in their reference figures".
Both psychologists point to institutions such as the American Academy of Pediatrics, which has highlighted that there is no evidence that the use of masks interferes with the development of speech or social communication. Also, in Spain they are not compulsory until age 6, and children can spend a lot of face-to-face time with family members without them, at home.
A study from the University of Miami showed that wearing a mask at school does not affect young children's ability to learn language, even if they are hearing impaired. Walter Gilliam, a child psychiatrist at Yale University, has pointed out in a recent "National Geographic" report that children "have no more difficulty reading the emotions of a person wearing a mask than they do for a person wearing glasses. Sun".
In Spain, the General Council of Associations of Speech Therapists has affirmed that "There is no scientific evidence that the use of the mask causes language delay."
There is also no evidence that it significantly impairs breathing. A meta-analysis of 10 studies shows that the fluctuation of CO2 and oxygen levels between adults and children wearing masks remained within the normal range.
Another of the most used arguments against the use of masks by children is the one that maintains that the little ones who wear them live in a sterile bubble and that not coming into contact with pathogens makes them candidates for future allergies and having a system untrained immune system FARO already inquired about this issue in October, when some communities were studying removing the masks from children. The professor of Immunology Africa González pointed out then that "Wearing a mask in class does not mean that the immune system will not develop."
Allergists point out that children will not have more allergies from wearing a mask in closed spaces. The hygiene hypothesis does not say that allergy develops from a lack of exposure to pathogens in general, but to certain bacteria, fungi and parasites common in rural settings (stables, hay, unpasteurized milk...). In fact, some viruses that are usually contracted in childhood have been linked to the origin of some allergic diseases and with a greater sensitivity to pulmonary allergens.