'Mask Singer' warms up engines in Antena 3 with 'Survivors' as the main competitor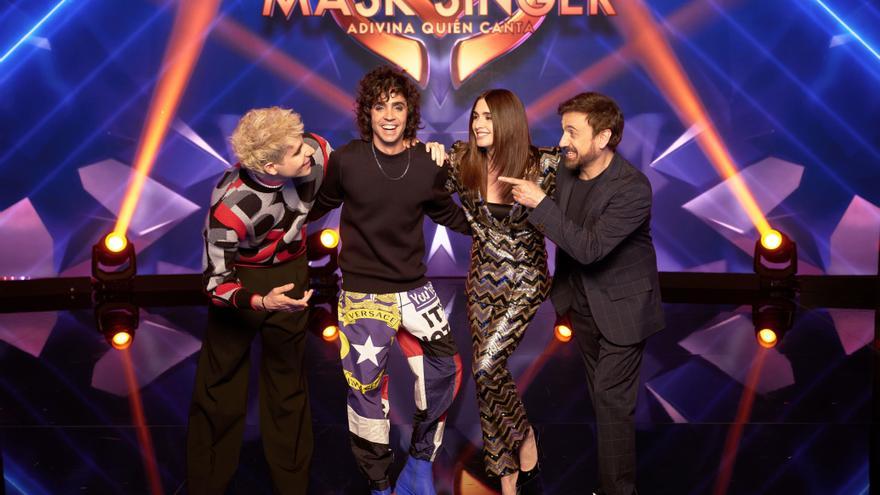 Antenna 3 opens week with 'Mask Singer: meet the masks' (10:45 pm)', a regular preview special in the US version, as well as in much of the international adaptations, in which the 16 new skins will be presented before the start of its second edition.
For its part, Telecinco moves 'Survivors 2021: Honduras Connection' to Monday night (10pm) in response to the special format of the masks. Among other content, on this occasion, the debate presented by Jordi González will show the highlights of Sandra Pica's visit to Playa Cabeza de León.
'The dancer' begins this Monday (10:10 pm) a new phase in La 1: 'The final decision'. The 18 selected by Miguel Ángel Muñoz, Lola Indigo and Rafa Méndez throughout the auditions will fight for a place in the semifinals. In addition, the captains will receive a visit from Blas Cantó, who will interpret 'I'm going to stay', the theme with which he will represent Spain this Saturday at the Eurovision Song Contest.
Four bets tonight (10:50 pm) for a new installment of 'Charon'. After the controversial case of Adeyemi, in this tenth chapter, Marta and Samuel defend Adela and Rosa, mother and daughter accused of having sandwiched a corpse in the wall of the nursery they run. The investigation of the case will uncover dark secrets from the past that even Adela herself was unaware of. In addition, after the tragic accident, Natalia returns to Gijón. Meanwhile, Charon decides to investigate on his own and asks Irina about the tattoo man and the Russians. The girl puts him on the trail of a mobster with whom the lawyer organizes a meeting and confirms that Paniagua was behind the accident he suffered with his girlfriend.
Also, a new pass from the film 'Oro' occupies the prime time of laSexta tonight (10:30 p.m.). Set in the conquest of America in the 16th century, it narrates the search for a city of gold by a Spanish expedition. The story begins in Las Indias in 1538, in the middle of the Amazon jungle, and follows a group of soldiers sent by the King on a mission to find a city with solid gold roofs. Inspired by the expeditions of the Spanish conquerors Lope de Aguirre and Núñez de Balboa.