'Mask Singer', 'Antidisturbios', Mercedes Milá and 'Drag Race Spain', among the nominees for the 2021 Iris Awards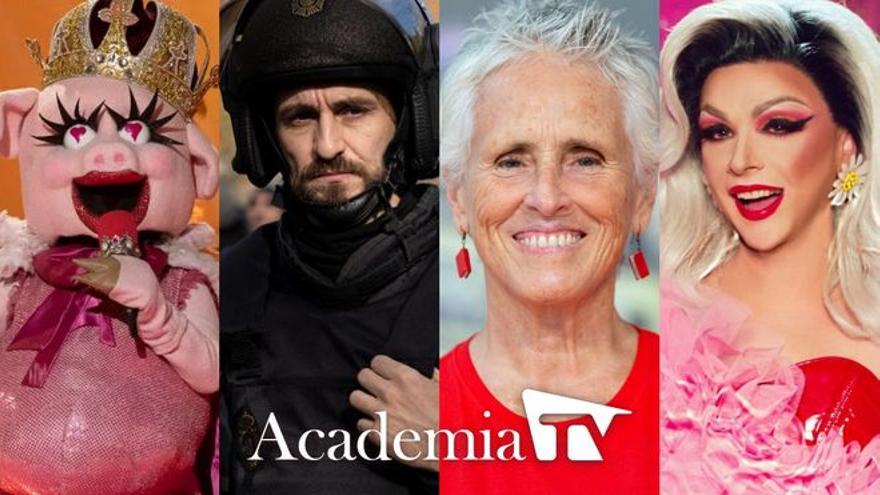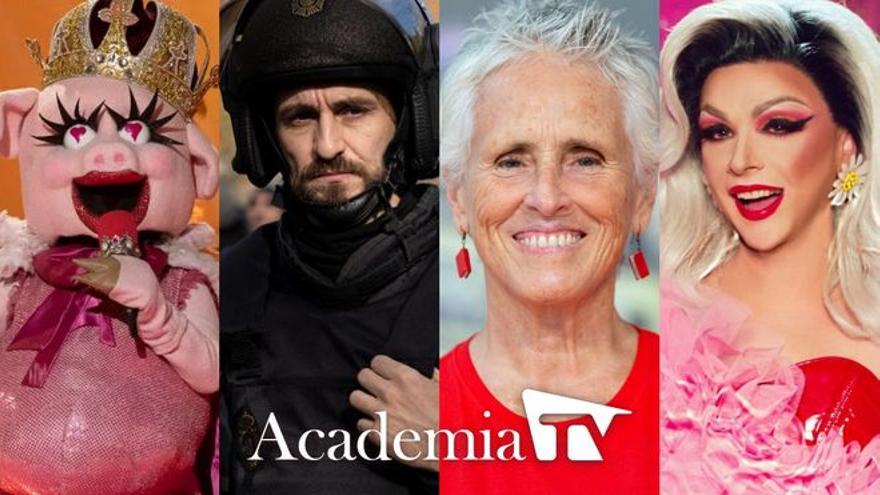 The Iris Awards, awards granted every year by the Academy of Television and Audiovisual Sciences and Arts, already have nominees for their 2010 edition. The winners will be voted by the academics among all the finalists, secretly and before a notary public, and will be delivered next to 2020 in in a totally new, innovative format that will turn around the concept we were used to until now, according to the institution in a press release.
'Mask Singer' (Antenna 3) and 'The resistance' (Movistar +) stand out in the entertainment section with four and three nominations respectively, followed by other spaces such as 'Blood ties' (The 1 of TVE) or 'Aruser @ s' (the sixth). Formats such as 'First Dates' and 'Drag Race Spain' and presenters such as Mercedes Milá and Roberto Leal are also among the nominees.
In the field of fiction, Movistar + sweeps among the finalists. 'Riot gear' tops the list with six nominations followed by 'Hierro' (5) and 'Merlí. Sapere Aude '(1). 'Midas's Favorites' (Netflix) with five nominations and 'La cocinera de Castamar' (Antena 3) with four they also stand out on a list where they are also candidates 'Parot' and 'The hunt. Tramuntana '(RTVE) with one and two nominations respectively. 'Venom' also enters with a nomination.
Adding up the fiction and entertainment nominations, Atresmedia Televisión is the group with the most nominations with a total of 24, followed by Movistar + (20), RTVE (12), Netflix (6), FORTA (4) Mediaset (3) and Amazon First Video (2).
In the coming days, together with the awards that academics vote before a notary public, a jury of renowned professionals will choose the awards Iris Jury Awards between the different trades and professional areas of television. In addition, a committee of television critics and commentators will distinguish with the Critics Iris Award to the highlights of the season.
The Academy Council, made up of representatives of the Board of Directors, national operators and rights management entities, will be in charge of choosing the Autonomous Iris Awards. And it will also be the Council that grants, one more year, the Jesús Hermida Award for Trajectory 2021, in recognition of a professional life linked to television.
Complete list of nominees for the 2021 Iris Awards
BEST ACTOR
Darius Grandinetti by 'Hierro' (Movistar +)
Emilio Gutierrez Caba by 'Federica Montseny, the woman who speaks' (TV3, Á Punt Media, IB3)
Ivan Massagué by 'Parot' (La 1 de TVE)
Luis Tosar 'Midas's Favorites' (Netflix)
Raul Arevalo by 'Anti-riot' (Movistar +)
Roberto Enriquez by 'La cocinera de Castamar' (Antena 3 TV)
BEST ACTRESS
Ana Milan for By Ana Milan (Atresplayer Premium)
Candela Peña for Iron (Movistar +)
Maria Pujalte for Merlí Sapere Aude (Movistar +)
Megan Montaner for The Hunt.Tramuntana (The 1 of TVE)
Michelle jenner for Castamar's cook (Antena 3 TV)
Vicky luengo for Riot gear (Movistar +)
BEST DIRECTION
David Broncano, Ricardo Castella and Jorge Ponce for The resistance (# 0 of Movistar +)
Hugo Stuven for The Challenge: ETA (Amazon Prime)
Jorge Coira for Iron (Movistar +)
Maribel maroto for Nevenka (Netflix)
Mateo Gil for Midas favorites (Netflix)
Rodrigo Sorogoyen for Riot gear (Movistar +)
BEST FICTION
Riot gear (Movistar +)
Iron (Movistar +)
The hunt. Tramuntana (The 1 of TVE)
Castamar's cook (Antena 3 TV)
Midas favorites (Netflix)
Poison (Atresplayer Premium)
BEST SCREENPLAY
Javi Valera, Miguel Campos, Daniel Álvarez, Iggy Rubín, Helena Pozuelo, Luis Fabra, Kako Forns, Charlee Pee, Xavi Daura and Yunez Chaib for The resistance (# 0 of Movistar +)
Mateo Gil, Miguel Barros, David Muñoz, Arantxa Cuesta for Midas favorites (Netflix)
Pedro Santos for Journey to the center of TV (The 1 of TVE)
Pepe Coira for Iron (Movistar +)
Rodrigo Sorogoyen, Isabel Peña and Eduardo Villanueva for Riot gear (Movistar +)
Yaiza Nuevo, Diego Saucedo, José Alberto González, Raquel Haro, Irene Varela, Iratxe Fernández and Jesús Torres for The intermediate (the sixth)
BEST INFORMATIVE
120 minutes (Telemadrid)
Antena 3 News 2 (Antena 3 TV)
The objective (the sixth)
laSexta News (the sixth)
TD-2 issued from Hospital del Mar in Barcelona (La1 of TVE and Canal 24horas)
BEST NEWS PRESENTER
Ana Pastor for The objective (the sixth)
Carlos Franganillo for TD2 (The 1 of TVE)
Jon sistiaga for Disunited states (# 0 of Movistar +)
Monica Carrillo for Weekend News (Antena 3 TV)
Susanna griso for Public mirror (Antena 3 TV)
Vicente Valles for A3 News 2 (Antena 3 TV)
BEST PRESENTER OF PROGRAMS
Alfonso Arús for Aruseros (the sixth)
Arturo Valls for Mask singer (Antena 3 TV)
Boris Izaguirre for Blood ties (The 1 of TVE)
Cristina Pardo for Liarla Pardo (the sixth)
Mercedes Mila for Scott and Mila (# 0 of Movistar +)
Roberto Leal for Pass word (Antena 3 TV)
BEST PRODUCTION
Ana Rocha for Castamar's cook (Antena 3 TV)
Angeles Villamarin for The island of temptations (Telecinco)
Domingo Corral, Fran Araujo, Sofía Fábregas, Rodrigo Sorogoyen, Eduardo Villanueva and Isabel Peña for Riot gear (Movistar +)
TST production team for Black and White Scenes (Amazon Prime)
Miguel Ángel Faura, Adrián Guerra and Nuria Valls for Midas favorites (Netflix)
Nathalie García, Mario Briongos, Francesco Boserman, Joaquín Suárez, Sonia Cea and Deborah Sánchez for Mask Singer (Antenna 3 TV)
BEST PROGRAM
Aruser @ s (the sixth)
The flux capacitor (The 2 of TVE)
What you give me (the sixth)
The resistance (# 0 of Movistar +)
Mask singer (Antena 3 TV)
First Dates (Four)
BEST CHILDREN'S PROGRAM
We learn in Clan, The debate (Clan of RTVE)
Effect wow S3 digital platforms (Connected TV, APPS, Web, Youtube Channel S3)
Bita and Cora's diary (À Punt)
Go! Azen (ETB1)
Haha Show: Goo Time (Disney Channel Spain)
Rocky kwaterner (MondoTV France, Monello Productions, Peekaboo Animation, RTVE)
BEST PROGRAM PRODUCED IN SPAIN FOR A THEMATIC CHANNEL
Al- Andalus, the legacy (History Channel)
Hang up the wings (# Let's go from Movistar +)
Drag race (Atresplayer Premium)
Robinson Report: Good Better Best (# Let's go from Movistar +)
Seprona in action (DMAX)