'Mask singer 2' is nearing its end, as does 'Survivors', and La 1 broadcasts 'The final trick'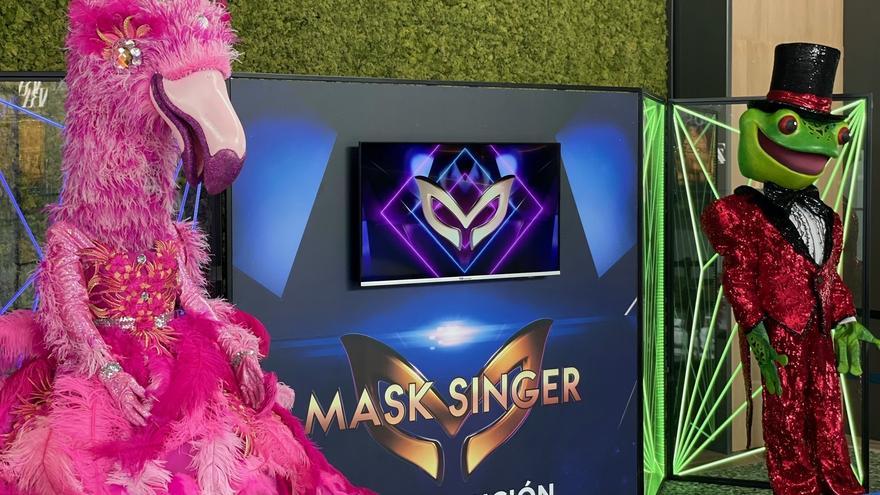 Antenna 3 begins tonight (10:45 p.m.) the final stretch of 'Mask Singer 2'. After being separated into three different groups, six masks will face each other this Wednesday to try to continue hiding their identity on stage: Crocodile, Little Monster, Hedgehog, Egg, Banana and Dragon. In addition, this Wednesday's gala comes with a surprise: a first guest mask. Penguin takes the stage for the first time to try to prevent the judges from discovering his identity and will be unmasked in this same gala.
For its part, a new gala of 'Survivors 2021: No Man's Land' arrives tonight (22:00 hours) to Telecinco. On this occasion, the contestants will play the semifinal of the leader game and will face a new reward game. In addition, during the program the most outstanding situations of the last hours of adventure will be analyzed.
Hugh Jackman and Christian Bale take the stage at La 1
A new pass from 'The final trick (The Prestige)' comes tonight to The 1 from TVE (10:10 p.m.). In London at the end of the 19th century, when magicians were the most acclaimed idols, two young illusionists set out to achieve fame. The sophisticated Robert Angier (Hugh Jackman) is an accomplished artist, while the rugged and purist Alfred Borden (Christian Bale) is a creative genius, but lacks the skill to execute his magical ideas in public. At first they are companions and friends who admire each other. However, when the best trick devised by both fails, they become irreconcilable enemies.
Four opts tonight (10:50 p.m.) for the broadcast of the movie 'The informer'. Former special ops soldier Pete Koslow works as an FBI insider in the Polish mob. But after a drug sale that ends with a dead police officer, he is now forced by the mafia to enter jail where he served 4 years in prison, to handle drug trafficking from within. And he will do it because it is the only way to save him, his wife and his daughter.
DiCaprio looks for diamonds on laSexta
What's more, the sixth bet tonight (10:30 p.m.) on the movie 'Blood Diamond'. In 1999, Sierra Leone is experiencing a terrible civil war. A smuggler (Leonardo DiCaprio) specializing in the sale of gemstones, whose profits serve to finance both the rebels and the government, meets a native fisherman (Djimon Hounsou) who buried a huge diamond while working as a slave for the rebels.