'Mask-19' allows 39 victims of gender violence to request help in Canary Islands pharmacies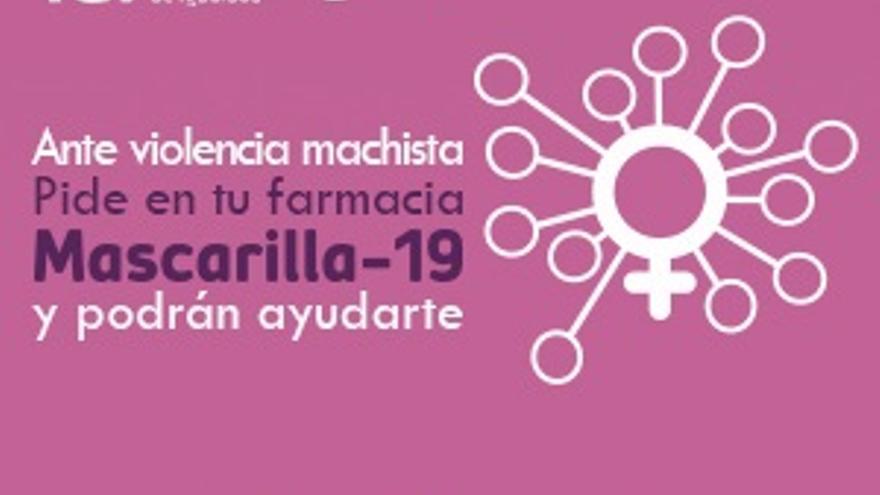 'Mask-19', resource implemented by the Canary Islands Institute of Equality (ICI) In collaboration with the islands' pharmacy schools, since its creation in March, it has provided care to 39 women who were suffering a situation of gender violence.
In the first half of December, and coinciding with the first advertising campaign in traditional media carried out by the Government on this resource, the pharmacies have given shelter to 10 women who felt threatened and have alerted the Attention Service for Women Victims of Violence 112.
A report carried out on its implementation indicates how the vast majority of public administrations (82.4%) consider that 'Mask-19' has achieved greater visibility of sexist violence and the problems derived from confinement.
In the same vein, 85.3% of these institutions consider that it has produced significant public awareness to verify that gender violence is a social problem, not a private matter.
The ICI director, Kika Fumero, recalled that a few days after its launch "it was recognized as an international code of care for victims of gender violence during confinement, the General Council of the Judiciary made a public recommendation for the use of 'Mask-19' and UN Women highlighted its usefulness in a report. "
UN Women picked up 'Mask-19' as an example of good practice and an imaginative solution in the report 'COVID-19 and Ending Violence Against Women and Girls' ('COVID-19 and how to end violence against women and girls' ), which reflected a series of recommendations for governments, international organizations and civil society to prevent and respond to gender-based violence during and after the health crisis.
IMPACT OF THE CAMPAIGN.
At the beginning of December, the ICI launched the first advertising campaign in traditional media on the resource 'Mask-19' but to date, its dissemination has been based on social networks and the media. In this period, it generated and was present in a total of 564 news stories from Spanish media, between the months of March and November, and more than twenty countries published some information in this regard. The posts on Twitter with the hashtag 'Mask-19' reached an average of 300,000 people.
Outside of the Canary Islands, this resource was launched in 10 autonomous communities and 3 provincial councils in which it continues. It was also implemented in 32 municipalities independently, of which 22 are from the Valencian Community, to which a commonwealth with four municipalities is added; three from Madrid; one from Castilla-La Mancha; another municipality in Catalonia; and one in Aragon. In all of them either the initiative continues or they intend to continue.
In total, more than 16,000 Spanish pharmacy offices collaborated, according to data from the General Council of Pharmaceutical Colleges, and 22 pharmacy colleges participated directly and the rest through the General Council of Pharmacy Colleges.
Outside of Spain, it was implemented in 16 countries where it continues (8 in Europe, 5 in America, 2 in Africa and Australia, in Oceania). In Europe (France, Italy, Germany, Greece, the Netherlands, Belgium, the United Kingdom and Norway); America (Chile, Argentina, Colombia, Panama, Mexico); Africa (Cape Verde and Uganda) and Australia.
"WEAVING NETS"
Fumero considers that, among other positive aspects, 'Mascarilla-19' has shown "the importance of weaving networks between public administrations and civil society resources and how it is feasible, viable and very positive to establish joint actions to improve the care of victims of gender violence ".
"Something fundamental for this measure to work has been the involvement of the pharmaceutical staff to whom we will shortly offer specific training in the matter. Our objective now is to make it extend to other types of public establishments, in which the staff has already shown their willingness to collaborate, and who we will also train previously, "he added.
She explained that it is a support to the rest of the resources destined for this purpose and affects the fact that both administrations and pharmacy offices have indicated its general usefulness regardless of the number of women who have used it, since it is important to have the resource to make use of it if they need it.