Mask-19 against sexist denialism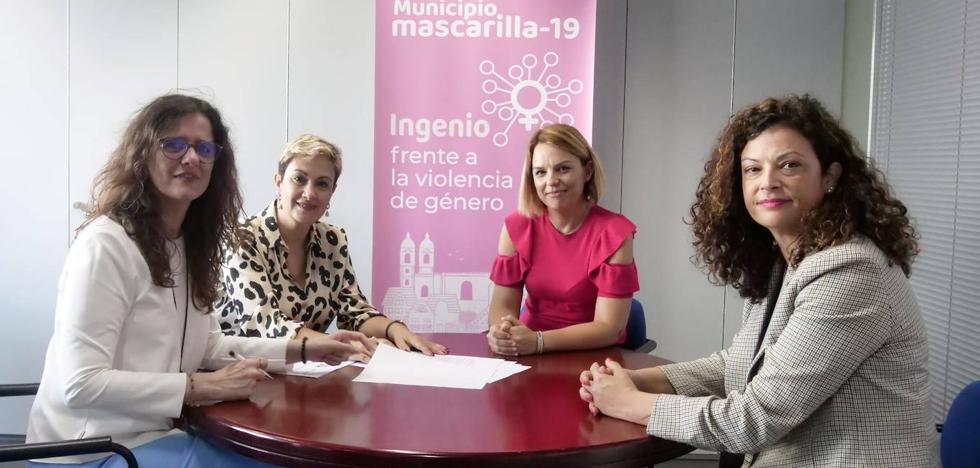 Equality
The Canarian Government launches a pilot project in the municipalities of Ingenio (Gran Canaria) and Tías (Lanzarote) to "inform, train and involve" the community in the eradication of gender violence
The
Canary Institute of Equality (ICI) has launched in the municipalities of
Ingenio (Gran Canaria) and Tías (Lanzarote) a pilot project under the protection of Mask-19 to
fight against the denial of male violenceyou.
«The encompassing discourses that blur the dimension of social problem are generalized in men and women of different ages and roles. Denialist discourses and positions that support cultural normalization are also identified. It is one of the conclusions of the previous study carried out in Ingenio to develop
this new project that will try to "inform, train and involve" the community in the fight against this social scourge.
Two lines of work

«It will have two lines of work:
do training with social agents of the municipality, neighborhood associations, business or third sector entities, to train them in how to detect possible incidence of sexist violence and how to act and a second line of dissemination and awareness«explained the Minister of Social Rights, Noemí Santana.
This is a project "that was born last year. We made a diagnosis on the perception of sexist violence in Tías and Ingenio.
What happens when we give human and economic resources to a municipality? What happens after eight or nine months in that nucleus? What impact does it have on the perception and position of the population regarding gender violence?«That is what this Mascarilla-19 initiative is about, the director of the ICI, Kika Fumero, abounded.
change perception

The idea is that "the population gets involved and is an active part and protagonist in the dissemination campaigns. We are going to work on dissemination and training.
The objective is to change these figures, that perception and position of the population in terms of gender-based violence.. That the violence feels cornered, discriminated against and that it has a dissuasive impact on the aggressors"added Fumero.
At the moment Mask-19 is a "pilot project".
When the results of its impact are obtained «the objective is to continue addressing and working in different municipalities. It is a long-term project, we know that the fight against gender violence is a long-distance race that needs time, human and financial resources to continue advancing on this path", said the head of the ICI. For this initiative, the ICI will allocate 53,500 euros to each municipality, she added.
"There are women who do not know that they are victims of violence"

For her part, the mayor of Ingenio, Ana Hernández, stressed that it is necessary to "be trained and informed, recognize the signs" that point to sexist violence.
"There are people of certain ages who consider certain behaviors normal," he said.. That is why the institutions «must put their grain of sand. There are women who do not know that they are being victims of gender violence », she added.
The Councilor for Equality of Ingenio, Elena Suárez, referred precisely to the previous study that was done in the municipality and highlighted "the evidence that there is a denial sector of this violence and we will have to alleviate it with training and community work«.
"There is a decalage or difference between speeches and experiences. There are differences between the most general or macro level where an extended initial discourse of blurring or even grievance (which implies men vs. women) accompanied by a rejection of violence is appreciated.
However, at the most micro level that refers to the experiential field, and personal or close concrete experienceswhere sensitivity to the situation and rejection of these demonstrations is manifested«, adds the qualitative report that was made in Ingenio.