Masdanza premieres the piece 'Carta de Identidad' on October 27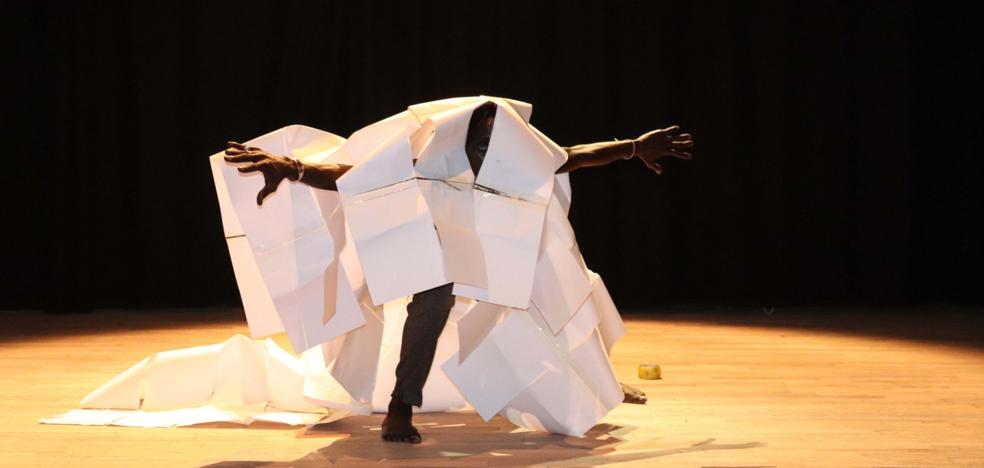 Pape Kane will give life to the work of the Mauritanians Pape Kle Fall and Ely Yannick Ahounou, which can be seen at Casa África
The 27th edition of Masdanza will premiere at Casa Africa,
next October 27'Identity Card', a contemporary dance work by Mauritanian choreographers
Pape Kle Fall and Ely Yannick Ahounouwhich was selected to participate in the Solo Contest.
Performed by the dancer Pape Kane, the work is set with the musical pieces
'Mauritania Atar' and 'Nder Sabar'.
'Carta de Identidad', according to its author, recounts historical and dramatic events. «It is difficult to express orally what we experience in front of an audience. This piece is alive and original.
It speaks of the reality that many people live silently, harshly and helplessly, without an identity card.», he points.
"My identity card has always interested me as a spectacular work because I worked hard to have it," he says. "It's not easy to talk about this, but it turns out I'm not the only one to experience this. This piece talks about the complicated path I had to get and have what is right for me,
a dramatic journey", Add.
Masdanza has always opted for dance as an appropriate instrument for cultural diplomacy, collaborating in common areas with other cultural initiatives in which dance and the arts of movement have a special place. Casa Africa has been cooperating with the Festival for years to give visibility to African creators.
The premiere of 'Card of Identity' will take place at the
courtyard of Casa Africa Thursday October 27
at 8:00 p.m.. After the presentation of the piece, the artist will hold a meeting with the public to explain his creative process and the meaning of his work.
Access is free until full capacity.