Masdanza and the CAAM pay tribute to Eugenio Padorno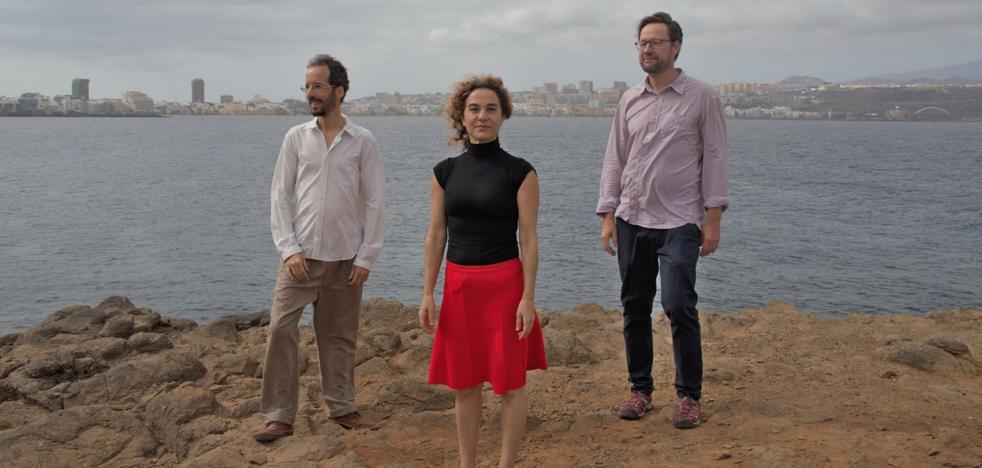 'The clean trial of failure', with the dancer Begoña Vega, will be performed at the artistic venue on October 20
Masdanza will pay tribute in its 27th edition to the poet, essayist and literary critic
Eugene Padorno. And he will do it with an approach to his poetry through a triple experience of dance, storytelling and music with the play 'The Clean Trial of Failure', which will take place at the
Atlantic Center of Modern Art, CAAM, on October 20, at 7:00 p.m.
Under the direction of
Orlando Santana,
'The clean trial of failure' It has the interpretation of
Begona Vega who shares with the viewer the universe of one of the fundamental figures of contemporary Canarian poetry through a dance work that will be accompanied by the music of
Iztok Vodisek.
«We want to share a reading experience with which we also delve into the memory of the city of Las Palmas de Gran Canaria. And we do it in the heat of an event that concerns us,
the eighty years of the poet and former university professor Eugenio Padorno», maintains its author.
In the piece that will be shown at the CAAM,
«A student immerses himself in his work many years after receiving the last class and before the public he recites poems, prose and shares memories. He even allows himself to be inhabited by the voice of the poet, a creator who lives tied, fully and fatally, to a small coastal strip, the Las Canteras beach in the capital».
accompany the narratorOrlando Santana, a violinist fond of ornithology and a dancer who knows how to evoke the presence of two old Mediterranean goddesses.
'The clean trial of failure' It is a montage for three voices that takes its title from some words found in one of the poet's diaries; «a verse that serves to remind us that writing poetry is to fail luminously in the noble attempt to express the absolute, the beauty, with capital letters, that magnetizes life. We celebrate what has been achieved so far.
The courage to honestly uphold a literary vocation and continue pulling the thread that ties thoughts and images, always within its labyrinth", explains Santana.
Go on

The Masdanza CAAM program is the
first collaboration of the International Festival of Contemporary Dance of the Canary Islands with the Atlantic Center of Modern Art. The activity scheduled in this new edition is free access until full capacity.
City Hall of Las Palmas de Gran Canaria appreciates the support of Inaem -Ministry of Culture and Sports-, Government of the Canary Islands, Cabildo de Gran Canaria, Tourism of Gran Canaria and Acción Cultural Española (PICE Program) for the realization of 27Masdanza.