Marwán publishes 'A woman in the throat', his fourth book of poems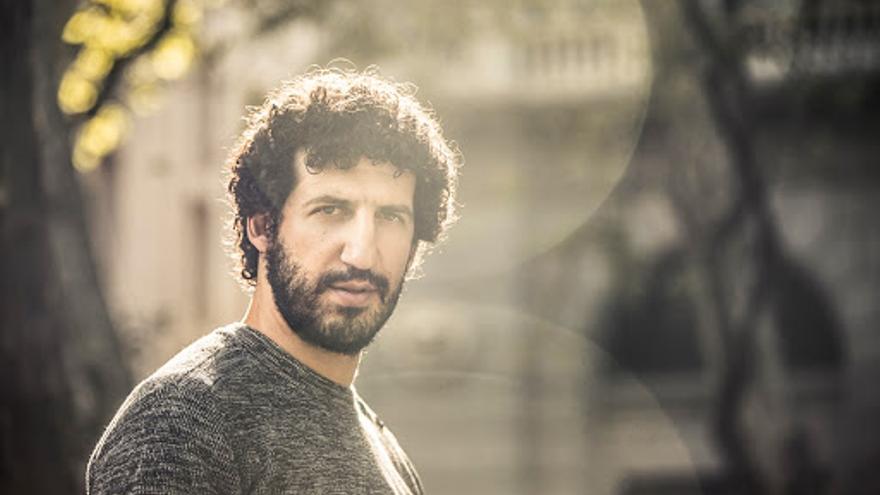 After three years without publishing, the singer-songwriter and poet Marwán once again surprises the public with his highly anticipated room poetry book, 'A woman in the throat', in which we discover a new facet still unknown. Pioneer of urban poetry, the artist vindicates the infallible power of words, all their beauty and emotion, while navigating without abiding by the rules and conquering the soul of the readers.
'A woman in the throat' It is a vindication of passionate love and beauty, but also a poetic self-vindication, a world in which Marwán feels stateless as he does not recognize himself within any tradition.
Of all his books, he is the most rebellious, both in his way of underlining the love frenzy and madness of the poet and in the search not to fit into any mold, not even his own. Poetry against the current, which is what Marwán has always done since he capitalized on the change that the poetic world has experienced in recent years and from which his fourth book brings us today.
Loves that walk along the narrow edge of folly and do not abide by the rules, legions of feelings, crimes that are committed behind the back of routine, sonnets, aphorisms, reflections on poetic work, the flight of a poet named Icarus. Without a doubt, great news for her followers, like a Sara Carbonero who has never hidden her passion for the poet's lyrics.
'A woman in the throat' will be published in 9 days, as announced by the artist through his Instagram account. More sincere than ever, Marwán has defined it as "my best book", confessing that with his new poems he hopes to "catch emotions so that you can get excited".