Marta Larralde: "Javier Bardem told me: you have to be an actress"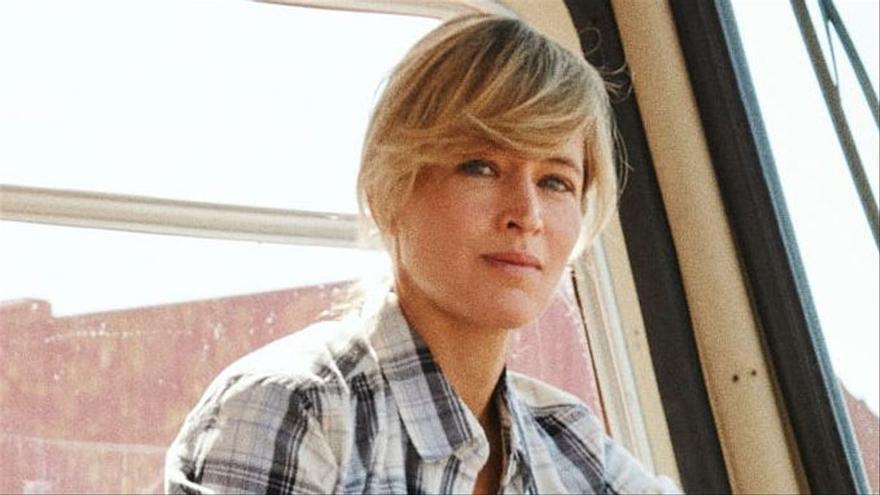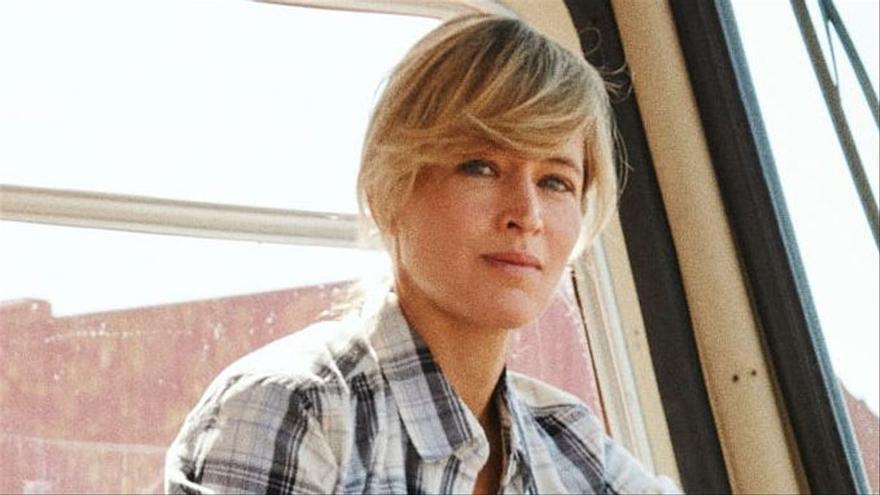 TO Marta Larralde (Vigo, 1981) always liked the audiovisual world, but to work behind the cameras. He made his debut as an assistant director no less than in 'Los Mondays al sol', where Javier Bardem He already advised her: "You have to be an actress." I'd seen her star in a movie, 'Firewood', and I knew he was going to do well in the profession. He was not wrong. His characters in titles such as 'León y Olvido', 'Six Sisters', 'Gran Hotel' and 'Fariña' testify to this. Now she is one of the protagonists of the second season of 'HIT'.
She plays Francis, a tough aunt but with a weakness: her son.
More than mother and son they seem like husband and wife because he is a bit possessive. But she is a very free aunt. Francis's conflict is where you separate the mother from the woman.
Francis's family serves to introduce the theme of the addiction to the screens, so topical.
Mat [su hijo] He is addicted not to a clandestine drug, but to something that is as close at hand as the computers, the social networks and the video game. This addiction has made him more violent, with an anger that does not know where it comes from, and she has not been very aware that this was the problem with her son's change. It gives a lot to think about and I, as a mother of a young child, I think it is important to become aware of all that and start setting limits before it is too late, which is what happened to Francis.
Do you think then that Serie, even if it is fiction, does it make you reflect as a parent?
Of course. They are characters that do not exist, but that at the same time they are there. It's cool that parents watch it with their children and, if you can create a conversation in that family and put a little light on something, it seems like a great purpose of the series.
Has it been reflected in the HIT students?
I have always been a very good student, I liked going to school. I've always gotten very good grades, we haven't had big family problems, my parents are still together … When I started high school, I did get more balls at first, but I still passed. Then I went to better and did BUP and COU. I wasn't the smartest in the class, but I was always pretty responsible.
They wouldn't have taken her to HIT class.
No. But I do recognize things from colleagues. I would have liked to be in his class, even if I didn't need it. A HIT is good in all institutes, both for good students and for bad ones.
Because of his way of guiding the boys?
Yes, maybe everything would be much easier if we had a person who teaches you a little emotional intelligence, how to live with frustrations, that life is hard and that you have to face difficult situations. It's like when you have a child and you think: how nice that I could use a school of parents to teach me some things! Educating is difficult and you don't know when you are doing it well or when you are doing it poorly.
At 40, he has worked on a good string of films and series, but he started in the audiovisual world on the other side of the camera, as a scriptwriter and assistant director.
When I finished high school I entered a higher cycle of Image and Sound because I did not want to do a university degree. It was clear to me that I liked the audiovisual world, but behind the cameras. And the truth is that having studied the branch of filmmaking now is very useful to me as an actress.
In what sense?
Thanks to this training I can be more free in my work as an actress having a good grasp on the technical part. The technical team realizes that training. As a screenwriter, I made the shorts that they asked me to do at school, I directed several of them, but then I worked as an assistant director in 'Mondays in the sun' and in some other films, I did some publicity when I got to Madrid… I was not sure if I wanted to be actress or dedicate myself more to the technical part.
"In all institutes it is good to have a HIT"
What made you decide on interpretation?
Life was taking me a bit. As an actress things started to come out for me and I began to see that it fulfilled me more, so I took that path. People told me: You have to choose, you can't work on both. And I thought: Why not? But they were right. Now no one is going to hire me as an assistant director!
Starting as an assistant director with a movie like 'Mondays in the Sun' are big words.
I had a great teacher, who was the assistant director of Fernando León de Aranoa, who has repeated with him in 'El buen patron', Antonio Ordóñez. I learned a lot about the technical part thanks to him. And, of course, watching Javier Bardem, Luis Tosar, José Ángel Egido, Joaquín Climent work … I remember Bardem telling me: "You have to be an actress, leave this behind."
Come on, Bardem discovered it.
I had already made a film as an actress in Vigo, Lena, and I think I gave her the DVD. And he told me to stop bringing coffees and go to Madrid to study at Corazza. In the end I came to Madrid and ended up in that school, but it took me like seven or eight years to arrive, I was already 27 or 28. I have been very lucky to be able to work with the best. I took Fernando León to the set every morning in the Renault 5!
Now I could repeat with him, but as an actress.
Hopefully one day he remembers that after working as an assistant director I became an actress!