Marta Echarri: "We are attracting more and more customers who are disenchanted with traditional banking" | Companies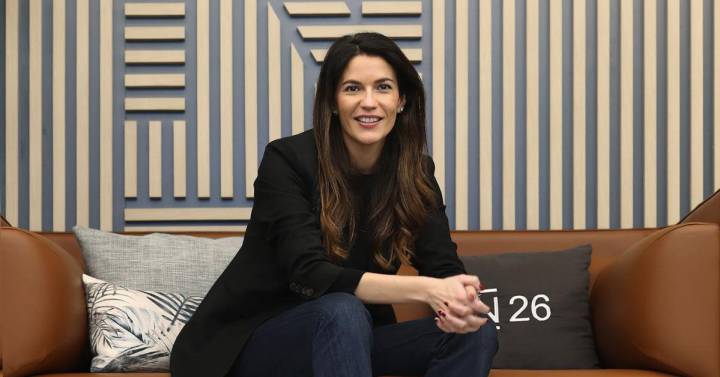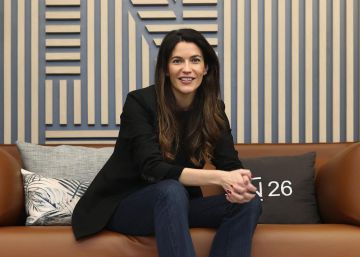 The German-born fintech N26, with a banking license, arrived in Spain in 2018. The market for these firms was still limited, although traditional banks were already beginning to look askance at fintech as competitors in some market niches. Now, several of these neobanks have expanded their offer so much that they begin to compete side by side with traditional banking, or that is their goal after verifying the digital leap that the Spanish client has made after the Covid, which N26 wants to take advantage of, such as explains its manager for Spain, Marta Echarri.
Echarri joined N26 in January this year from the Swiss group Lombard Odier, where he served as Senior Vice President. Previously, he held various positions of responsibility in the asset management divisions of JP Morgan, where he spent 12 years, in the New York and Madrid offices.
What objectives does N26 have for Spain in the short and medium term?
Keep growing. We expect to reach 200 employees (now there are 140, and a total of 1,500 at the group level) in our Tech Hub in Barcelona by the end of the year. In the medium term, we expect it to be 300.
Spain is one of the key markets for N26 along with Germany, France and Italy. In fact, it is the European country that has grown the fastest compared to other markets in 2021, increasing the customer base by 28% so far this year, and we have already reached 730,000 (7 million worldwide) . In 2020 we grew 43%.
N26 clearly sees the potential of the Spanish market and the need to consolidate here as a key player. Now we want to retain these customers so that N26 is their day-to-day bank. We are going to take advantage of the fact that traditional banking is in a complicated situation, with a business model that is no longer profitable, with ERE and massive office closures, and with a significant charge of commissions to cover with the money of the users the deficiencies in the system. We want to attract customers who are increasingly disenchanted with traditional banking.
What avenues are you exploring for growth in Spain?
We intend to make Spaniards of all ages and financial conditions fall in love with N26 and our philosophy, banking at the service of people. We also work hard on our partnerships and commercial alliances with other service companies that can offer our clients exclusive advantages. Now, we launch a payroll account. N26 is the first fintech with a banking license and a Spanish IBAN to launch this product, which is very competitive. It is a free account, which only requires direct debit of a payroll, the lowest in the market. We do not force to contract products that the client does not need, without links, conditions or commissions. Now we are in a position to compete with traditional banking. You can withdraw cash from any ATM in Spain and Europe, and change currencies when paying abroad in another currency, without commissions, as well as making transfers, among other advantages.
Are you going to offer consumer loans, crypto, investment in the Stock Market …?
Innovation is in the DNA of N26, so we do not rule out expanding our portfolio of services to continue responding to new consumer demands. In fact, we have recently launched the offer of insurance N26 with which you can insure electronic devices very easily from the app itself, and that we will soon extend to home, pets, etc. In the field of consumer finance, in autumn we will also launch N26 Installments, so that our clients can pay for their purchases comfortably in 3 or 6 months and better plan their expenses.
What valuation do they have? Are you going to launch a new round of financing?
Our valuation exceeds 3.5 billion euros, and we are now talking with investors to launch another round of financing. In the last ones we have raised more than 800 million.
She is one of the few women in leadership positions in the financial sector in Spain.
The financial industry is finally making progress on gender balance in its organizations. However, the number of women occupying managerial positions in financial institutions is still very small. I am fortunate to lead a fascinating project in terms of growth in Spain and my speech is always optimistic and inclusive towards women who are increasingly reaching positions of responsibility. At N26 we promote the absence of a salary gap between both genders, we maintain flexible hours and we work under a hybrid model between face-to-face work and telework.
Have user consumption patterns changed?
Much. For now, half of the citizens in Spain believe that in the near future we will see the extinction of ATMs and cash payments, replaced by card payments and mobile payments.
How has the covid reconfigured banking?
The covid has accelerated the digitization process. Cards and physical money are falling out of use. Compared to traditional banking, the digital banking model is much more profitable: thanks to technology, operating costs are minimal while efficiency is much higher. Technology also makes it possible to improve the customer experience. The bench adapts to the user and not the other way around. For example, the client does not have to adapt to the schedule only in the mornings of the branch of his traditional bank, but can contact our customer service by phone seven days a week. Before, technology was perceived as a discipline reserved for young people. Now everyone gets on the bandwagon and understands the benefits of digital banking. At N26, we have seen a significant increase in customers over 55 years of age during the pandemic months. We even have an 83-year-old granny who has made clients of her grandchildren.
How has the way of dealing with banks changed?
We see that a new type of user has emerged that comes to us disenchanted with traditional banking. According to a study by the Millenial Disruption Index, both Spaniards and Europeans are so dissatisfied with their bank that 7 out of 10 millennials prefer to go to the dentist than to the bank. There are people who have spent their entire lives with their savings in their bank and that same bank now applies new commissions to them, forces them to hire products that they do not need, etc. The ten largest entities in the country charge an average of 140 euros a year in commissions to less connected clients, according to Asufin. We respond to those disenchanted users by offering them a bank with a freemium model, by subscription, for which you only pay if you need it. This consumer model is succeeding in all areas (banking, TV, fashion, fitness, press …) because it helps consumers to better manage and understand the products and services we spend money on, given that they are recurring payments, no surprises and no fine print. The closure of bank branches has also affected many users, especially in the smaller cities of the so-called emptied Spain, who find that to manage their bank they have to waste much more time because the branch that used to be under your house has closed. In N26 the procedures are 100% online through our app, even the opening of the account is online and it does not take more than 8 minutes to do it through the mobile itself. We are changing banking standards, putting the real needs of customers at the center of our operations and seeking to get as far away from the way traditional banks operate as possible.