Married promises a law so that the consumer pays only for the energy consumed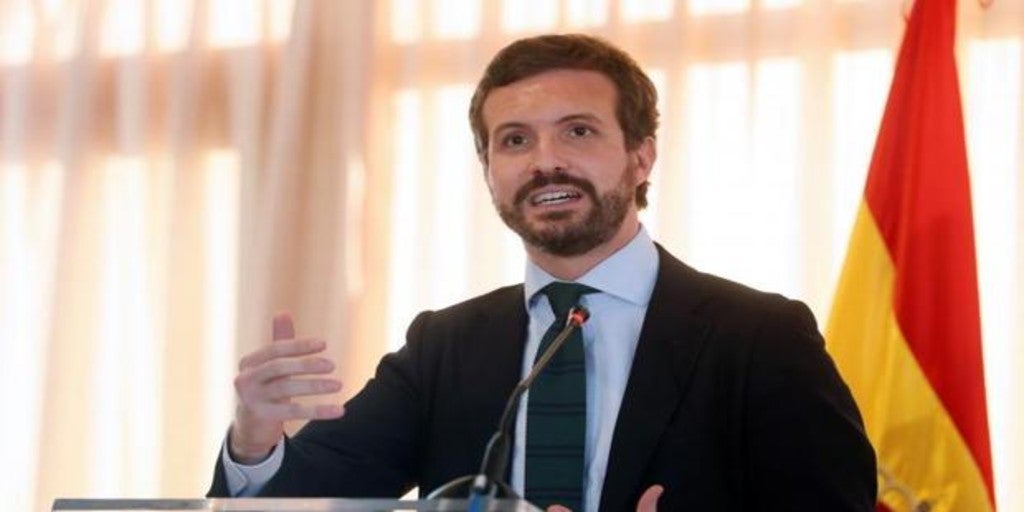 MADRID
Updated:
Keep

The president of the Popular Party, Pablo Casado, has promised today that when he comes to the Government he will make a law so that consumers pay only for the energy consumed and has charged against the President of the Government, Pedro Sánchez, for not accepting this proposal at a time when the price of electricity has reached all-time highs.
The maximum 'popular' leader recalled that
"Today the price of electricity is triple what it was a year ago" thus marking a "record high in the heat of the heat wave." However, he regretted that Pedro Sánchez has rejected the PP proposal "for the consumer to pay only for the cost of the energy consumed."
For this reason, he has announced that the PP will do it when it governs: "We will do it by law when we govern. They are leaving too many people behind, "Casado has stated on his Twitter account.
Likewise, the general secretary of the PP, Teodoro García Egea, has joined in the criticism of the Government for the increase in the electricity bill and has blamed Sánchez for not having accepted the proposal of the 'popular' to lower the price.
"If the Government of Sánchez had accepted our proposal to abolish the tax on electricity generation, the bill would be cheaper and Spaniards would not be suffering the most expensive electricity bill in history," Egea tweeted.
Similarly, the PP Deputy Secretary of Communication, Pablo Montesinos, has denounced that the Executive "puts the policy of the rear-view mirror because it does not have measures to appease the scandalous rise in electricity", and has reiterated that it is possible to lower the price of electricity It is one of the issues that Casado has included in the "great agreements" but that President Sánchez has responded by "attacking."