Married and Ayuso, Mr. and Mrs. Smith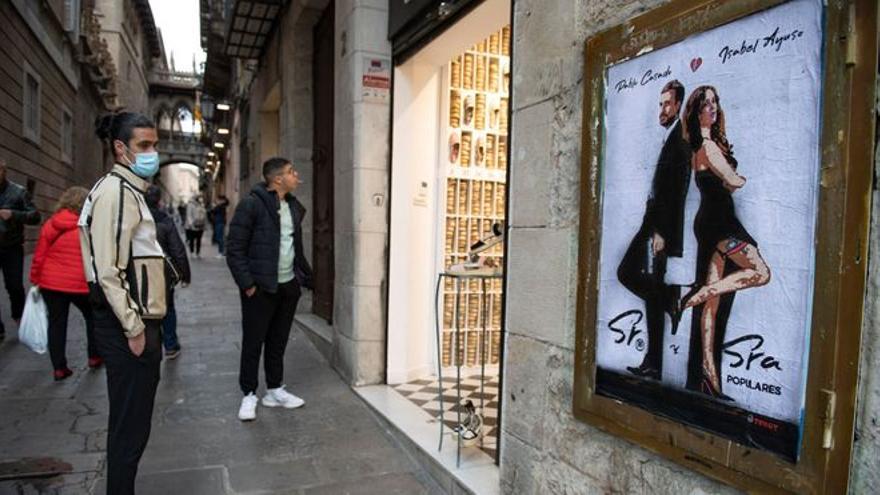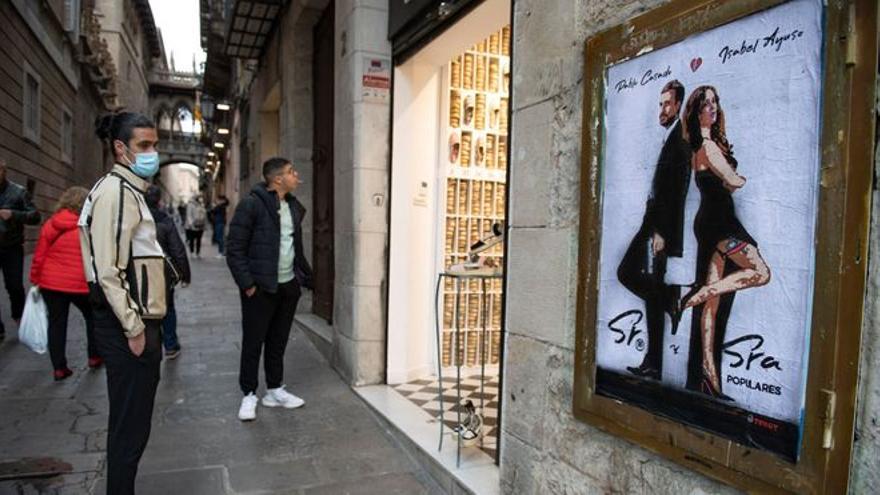 The urban artist Tvboy has painted Paul Married and Isabel Diaz Ayuso as Brad Pitt and Angelina Jolie in the movie 'Mr and Mrs Smith' in their latest street playwhich can be seen on Calle Bisbe in Barcelonaa few meters from the Palau de la Generalitat.
The open war in the PP between Casado and Díaz Ayuso has inspired the latest creation of Tvboyin this case turning the two leaders of the PP into the marriage of contract killers played by Pitt and Jolie in this action comedy.
The Italian artist based in Barcelona parodies the film's poster and shows Casado and Díaz Ayuso from behind, with clothes identical to those worn by the American actors in the film, he with a gun in his hand and she with another in her garter belt . 'Mr and Mrs popular', reads the painting.
Tvboy has shared the work on social networks, where he publishes several photographs with a comment: "There is not much love in the kingdom of seagulls..".
In some of his previous graffiti, TVboy has made a "saint" of the director and founder of the NGO Proactiva Open Arms, Óscar Camps; he has portrayed Pedro Sánchez and Pablo Iglesias kissing; he has painted the singer Rosalía as if she were a virgin and has demanded dialogue between Catalonia and Spain with a kiss between the Barça footballer Gerard Piqué and the former Madrid player Sergio Ramos.