Márquez: "The fastest rider is the one who leads the way at Honda"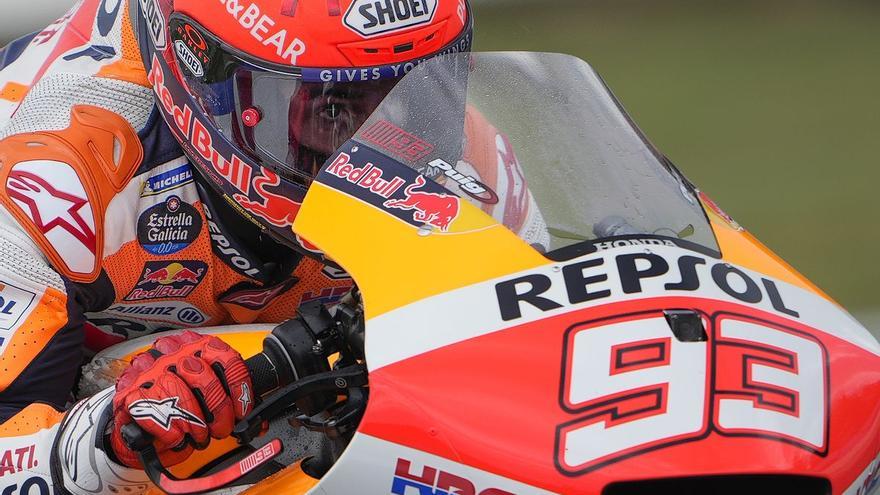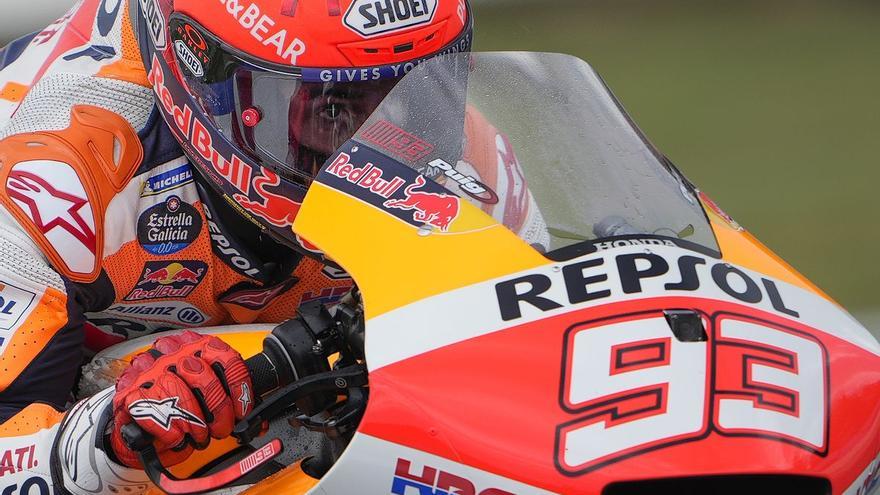 Let's see, true, very true, we are before him grand prix # 14 of the season, in the mythical Misano circuit, even more, in the path that bears the name of the great, the immense, Marc simoncelli, but it is about something more than a grand prize, it is about the appointment prior to the great test of 2021… .for 2022. That is, there are a handful of pilots, such as the leader Fabio Quartararo (Yamaha), Bagnaia (Ducati) and the champion Joan Mir (Suzuki), 53 and 57 points, respectively, from the head of the world, who have no other goal in mind than to win and win.
But the others, well, maybe, the couple of Aprilia, Aleix Espargaró, who dreams of another podium or even of winning and Maverick Viñales, which is finally looking to shine in its second race with Noale's bike, what they want is to end with a good feeling, not hurt themselves and do a good job Tuesday and Wednesday when their engineers and mechanics put the first innovations in their hands facing the 2022 motorcycle and, who knows, if someone, Honda, may even get to take the first 2022 prototype to the track.
Very important test
"The tests on Tuesday and Wednesday are very, very, important," he commented today. Marc Marquez (Honda), which continues to get in shape for 2022 and the proof is that, five days ago, he was fighting, hand in hand, with Bagnaia, until the last corner of the last lap, for the victory in Aragon. "And they are very important because we have to decide which motorcycle we will have next year and provide good information to the Japanese engineers. So now, in the last few races, the four Honda riders have been testing various new chassis to get an agreement on what we need for next year. And, yes, we need everything: engine, flexibility in power delivery, grip, the bike to turn easily, not wear the tires… and all these compromises are not easy to achieve ".
Márquez has praised "tremendously" the hard work that the Competition Department (HRC) is developing in Japan and is convinced that in these two days of testing they will reach many good conclusions. Asked how this selection work is carried out, the champion of Cervera (Lleida) explained to El Periódico that "it is evident that we are talking about teamwork and, when I say team, I mean the four official drivers: Pol (Espargaro), Alex (Marquez), Takaaki (Nakagami) and me. There is a fact that can be very good in this decision-making: Pol, Alex and I fully agree in our diagnoses, the three of us agree in the feelings we have and in what we believe, we only believe, that we need. The opinion of 'Taka' is somewhat different, but it also contributes to decision-making ".
Send the fastest
It is evident, as Márquez continued to explain to 'El Periódico', that once the information from each of the pilots has been collected, "Japanese engineers analyze it in a thousand ways and begin to contribute pieces to the puzzle. They do not usually come with everything complete to the first test, because they give us little things in each session, but we do try what we like and what we don't. What opinion prevails? They are always guided, first of all, by the judgment, the opinion, the feelings of the fastest rider. Honda relies entirely on the judgment of the fastest rider, whose information is supplemented by that of others. I repeat: the fastest rider is the one who sets the path for Honda's engineers ".
Asked if his physical condition may influence the next week to make a more or less certain judgment of what he tests, Márquez downplayed his current state of form. "First of all, I'm fine, I can push hard and, furthermore, I know where I am failing and where I am not," I know in which curves I have and I have no limitations, I go full or not. And, in addition, there is something that is evident and beneficial when it comes to issuing that advice or judgment: if the bike is going well now, it will be better when it is at full capacity next year. I have already passed the first phase, after reappearing in Portimao (Portugal), where I spent three races that did not understand anything, that did not understand anything. Now I know what is going well and what is not ".