Márquez smiles again on top of a motorcycle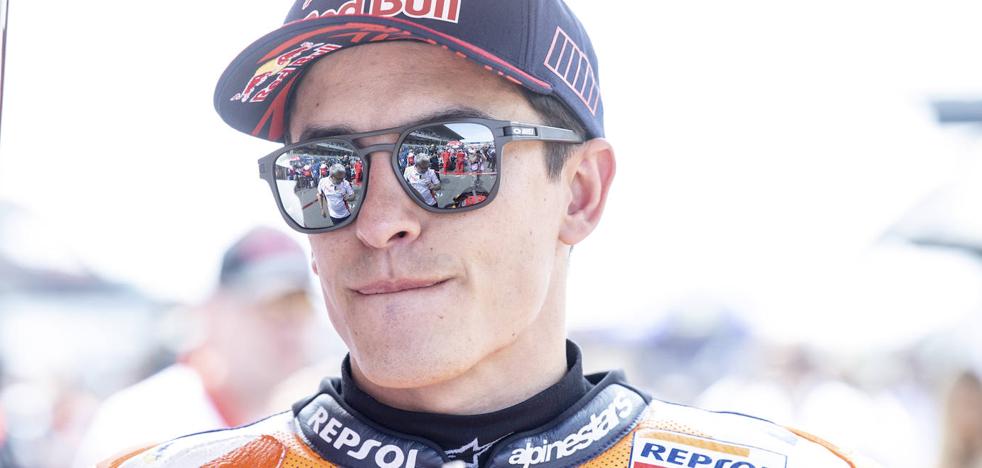 MotoGP
Three months after undergoing surgery, the driver from Cervera has carried out a test at the MotorLand Aragón circuit and his return to competition is getting closer
On May 29, Marc Márquez got off his MotoGP Honda at the Mugello circuit and took a plane to Rochester (Minnesota) to undergo his fourth operation on his right arm. Three months and two days later, the man from Cervera felt like a pilot again at the MotorLand Aragón circuit. Although he was in a private test and with a street bike, he had all the symbolism of the first times. And the message that he left shortly after on his social networks conveyed that positivity and the hope that his full recovery is getting closer: «Today I have a permanent smile. After a lot of effort, I get back on the bike. Thanks to all of you who are behind always pushing! We continue!"
From the surroundings of Márquez there is the absolute conviction that this time will be the definitive one. After an ordeal of more than two years since his injury at the Jerez circuit, the light is already beginning to be seen at the end of the tunnel. In his last check-up last week, the doctors authorized him to increase his training load and test himself on the bike. And it is that the last phase of the recovery has to be this way, on two wheels and on a circuit. Only then will he be able to check his real physical condition before returning to the competition.
He has completed this first test with a street-ready Honda CBR600RR, a sports bike but one that is far from what a MotoGP is in terms of sensations. It is only the first step. The next one should come next week, when he would get on his Honda at the Misano circuit. Not in the framework of the grand prix, but in two days of official training where the 2023 prototypes will be tested for the first time. Honda awaits him like rain in May and they have not hesitated to admit it: «It would be a problem if Marc was not in the Misano test », his team leader, Alberto Puig, assured in an interview. His presence on the Italian circuit depended largely on how he felt this Wednesday. And apparently they were very positive.
And while all this was taking place, this Wednesday it was also known that both Marc and his brother Álex had broken up with their lifelong manager, former 125 cc champion Emilio Alzamora. Actually, the news was known a few weeks ago, but this Wednesday it became official. An amicable breakup that puts an end to 18 years of fruitful relationship.