Márquez goes to live in Madrid to recover from his arm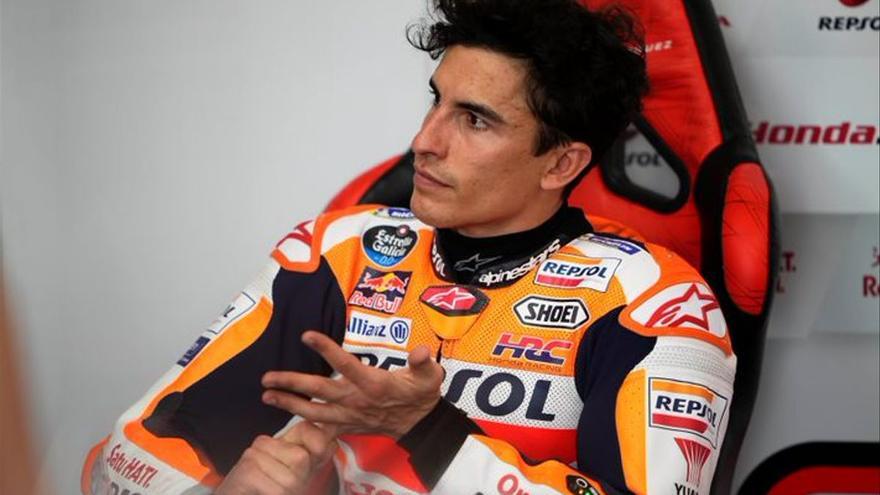 Marc Márquezstar pilot of Repsol Honda Teamassures that he is not the favorite to win the MotoGP World Championship ("The two main favorites are last year's champion and runner-up, right? Fabio Quartararo and 'Pecco' Bagnaia") but he thinks he will have a shot at the title. So much so that he has just decided to move to live on the outskirts of Madrid to be able to work with the medical team, recuperators and physios of the Spanish Tennis Federationwho runs the Doctor Angel Ruiz Cotorrodoctor of Rafael Nadalamong others, to definitively strengthen his right arm and be able to compete 100x100, which, now, he cannot.
Márquez, who turns 29 today, acknowledged, in an interview with the COPE network, that he feels very excited and excited about the World Cup that will start on the first weekend of March, in the Losail circuit, in Doha, Qatar. "One thing is clear. If your name is not Rafa Nadal, after two years injured, you cannot be the favorite for the title. I felt tremendously identified with Nadal to see him win, with such impressive strength and conviction, in Australia. He lived it so intensely that I felt healthy envy and, after my two injuries, to my arm and to my eyesight, I want to try to make a comeback like him and fight for the title".
"If your name isn't Rafa Nadal you can't be a favorite after two years injured. I felt very identified with Rafa"
MM93 recognized that his transfer to Madrid is due to the fact that, once his sight has been restored and he is reassured that he can now run ("everyone knows that there was a possibility that I would never get on a motorcycle again"), now what he wants is strengthen the arm to the fullest and "for this I need a medical team and physios who are on top of me, who direct me and who progress. The main objective now, in addition to continuing to adapt to the new Honda, is to gain strength, take care of my body, improve it even more".
The rider from Cervera (Lleida), who has recognized that, between the PSG and the Real Madrid, he opted for Madrid, "because PSG, who already took Neymar from us, based on a checkbook, now they have taken Messi from us. And, furthermore, yes, I'm very culé, but I'd rather see a Spanish team win than a French one". way than before because if there is something I must not lose, it is my style, my DNA, the essence of my riding. The day I lose it, it will be the moment to leave it".
"I'm a culé, yes, but I preferred Real Madrid to win. I don't like PSG, because they took Neymar away from us and, now, they have Messi"
Márquez announced to his followers that they trust that this year "there will be moments of happiness, for sure, we will live great moments." The Catalan rider insisted that he is not obsessed with statistics or records "although I know that many athletes are very motivated by these things. Not me, really. It motivates me to have fun on the bike, it motivates me to share my life, the competition, the training sessions, with my people, with my family, my team, my fans and I am motivated by the desire I have to have a good time on the track. I'm 29 years old now, I'm on my way to my tenth year in MotoGP, so we're going to work to improve our physique, let's celebrate that it happened, as the Doctor Sanchez Dalmauthe miracle that the sight has healed itself and we go year after year".