Maroto 'uses' Garamendi and says that there is "a general outcry" among businessmen in favor of pardons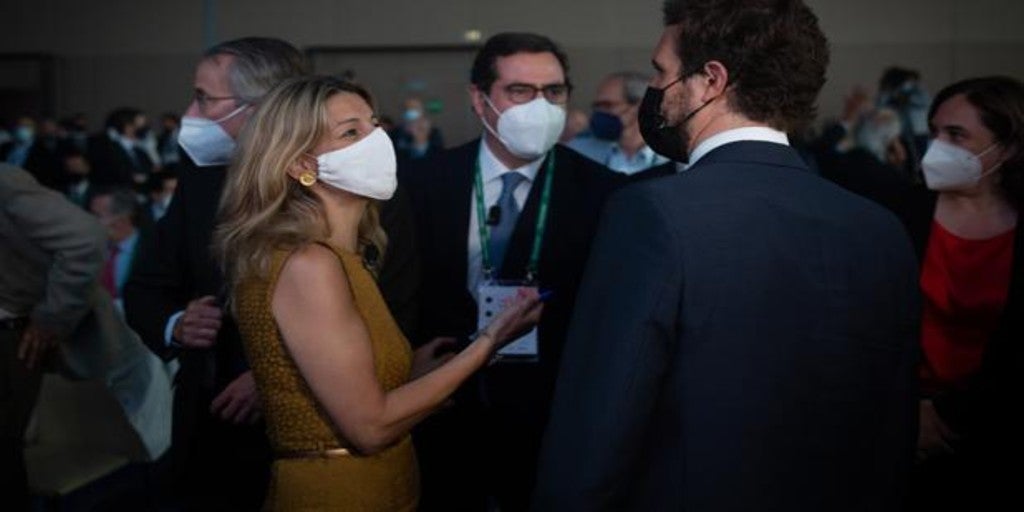 MADRID
Updated:
Keep

The worst scenario for many businessmen, that the Government used the words of Antonio Garamendi, president of the CEOE, as a general endorsement to the measure of grace begins to come true. The Minister of Industry, Reyes Maroto, has defended the initiative today ensuring that there is "A general clamor" among Spanish and Catalan businessmen in favor of pardons for the 'procés' prisoners and this argument has also been used to ask the PP to support them as well. As he has said, the popular have remained "anchored in the past."
In statements to the media in Bilbao, collected by Europa Press, after participating in the presentation of the Employment plan of the Diputación de Vizcaya, Maroto has made use of Garamendi's statements last week in which he maintained a lukewarm position regarding this initiative and assured that if the pardons returned normality they were "welcome." Speaking at exclusive to ABC, the business leader later clarified his position:
"CEOE does not support pardons," he said.
"At no time have I said that I support the pardons and the CEOE does not support them. It is one more element that the Government has at its disposal. We don't go in there. However, we are asking for a normalization of the political situation for the good of the economy, companies and jobs, and we will always welcome this normalization, "Garamendi remarked.
Despite this, Maroto has insisted on the idea and has expressly cited the business leader, assuring that there is a "general clamor in the group of not only Catalan businessmen but also Spanish businessmen, from Antonio Garamendi himself, supporting the decision that the government is taking over. "There are others, in particular the Popular Party, which remains anchored in the past, which does not see that a step must be taken without a doubt to resolve the conflict." "A conflict that, in addition, we inherited and that, of course, we hope that the PP, an opposition party, a state party, will support us," he has settled.
The ambiguous positioning of the CEOE leader last week unleashed a strong internal tidal wave within the CEOE, which still persists and which, in fact, threatens to stay alive throughout the week. There are several voices in the organization that have been upset, since it is considered that the business organization should not express an opinion on strictly political issues, and even less one as especially sensitive as pardons. One of the loudest and clearest has been that of Gerardo Cuerva, president of Cepyme, who has openly rejected any decision contrary to legal regulations.