Maroto negotiates with the main tourist-issuing countries the mandatory nature of PCR at origin and destination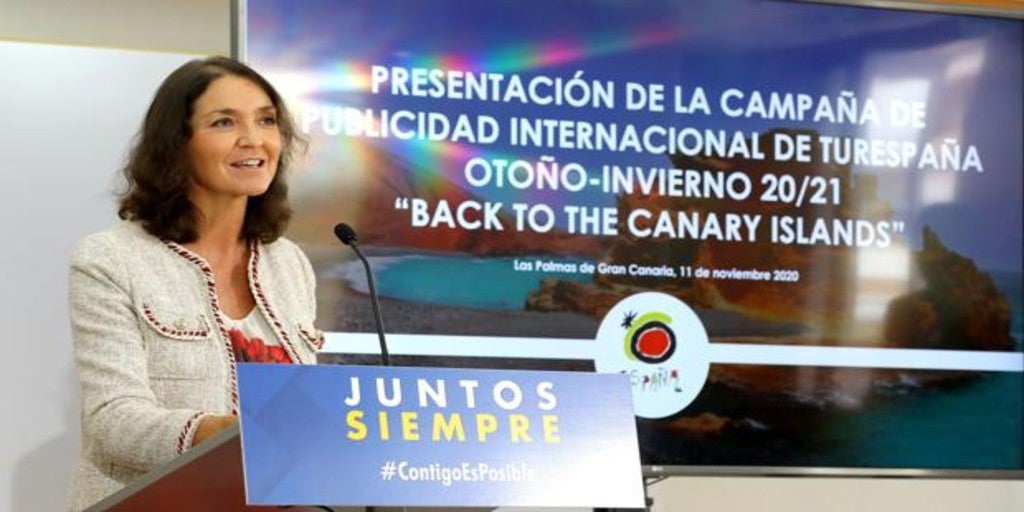 Madrid
Updated:
save

The Minister of Industry, Commerce and Tourism, Reyes Maroto, has stated that she is negotiating with the European markets so that there are tests at origin and destination in tourist corridors, in what is a claim that the Canary Islands have been making for months.
This is how he has made it clear this Wednesday during the presentation with the President of the Canary Islands, Ángel Víctor Torres, of the campaign 'Back to the Canary Islands, back to Spain', designed by Turespaña and whose purpose is to stimulate the demand for trips to the islands this winter season.
The minister has pointed out that "the protocol of the tourist corridor for the Canary Islands already incorporates as an element to avoid quarantines and travel restrictions tests at origin and destination for the countries in destination and, therefore, it is already on the table ». In this sense, he added that "We are negotiating these tourist corridors with the main source markets. We hope that very soon it will be the tool to give security to a destination that is already prepared.
Maroto has also commented that any instrument that enhances security will build trust, which is what is most needed to convince travelers to travel to the archipelago.
Trust in the government of the Canary Islands
For his part, the President of the Canary Islands has been sure that he will continue to take steps to increase safety and he has indicated that he hopes they are "imminent".
«We have a few key weeks ahead in which there will be, for sure, responses to requests and requests we have made to have a safe tourism and to be able to recover as soon as possible the parameters that we had in the past ", he concluded.