Markets welcome Sabadell results with a 14% drop in the stock market | Economy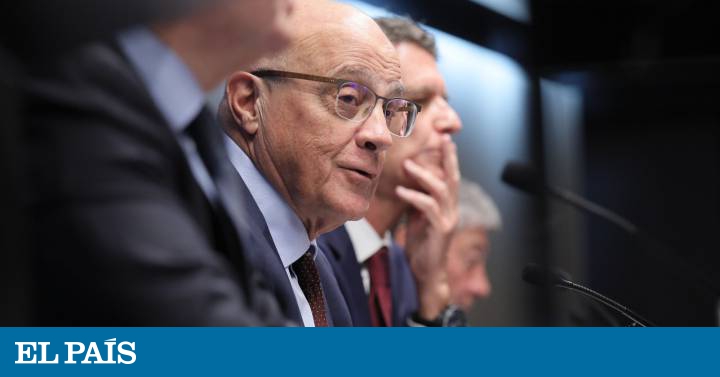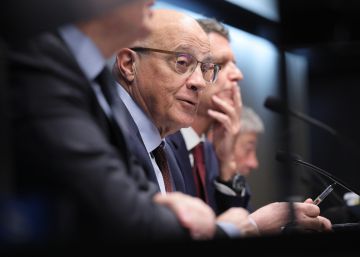 After the Sabadell presented the 2019 income statement, with a profit that rose 134%, few could expect the action to suffer the biggest drop in its history since the announcement of Brexit: 13.94% was left in this Friday's session. Sabadell improved its results to 768 million thanks to lower provisions and capital gains obtained from the sale of Solvia real estate, but analysts did not like the lack of commercial push and, above all, "the sale of real estate portfolios delinquents that have meant losses of 131 million and that have been able to surprise the market, "said Jaime Guardiola, CEO of the bank, during the press conference of results.
The truth is that the margins of the account presented falls due to negative interest rates and the market did not welcome the British subsidiary TSB lost 45 million euros in 2019, when it was supposed to close the year without numbers red
The analysts of Renta 4 explained this negative reaction of the price due to "weak" results, a worse evolution of income, to a ROE without growth prospects and an increase in the cost of risk that will mean maintaining high provisions.
XTB analyst Joaquín Robles has also pointed to Brexit. The United Kingdom's departure from the European Union (EU) has been effective this Friday, although the British still have an additional year to negotiate the different trade agreements.
Guardiola explained that the bank's priority is to strengthen the balance sheet, that is, more capital and provisions and less profitability, something markets do not always value. He said he hoped that the sharp decline in the stock market would be corrected throughout the day, but it was quite the opposite since it went from a 10% drop at the beginning of the morning to the final 14%.
For his part, the president of Sabadell, Josep Oliu, who ruled out studying any type of merger with a competitorHe admitted that investors are pushing for the bank to raise profitability (which is at low levels), but that they had opted for decisions that support "the entity's sustainability. It is true that the bank's solvency search has limited profitability since the crisis with zero interest rates, but we are focused on creating value, also via dividends, "he said. He also acknowledged that the market had not liked that the fourth quarter of 2019 to end had a loss of 14 million, but also said he expected an improvement in the price when the measures taken to improve the income statement materialized