Marisol's eternal magnetism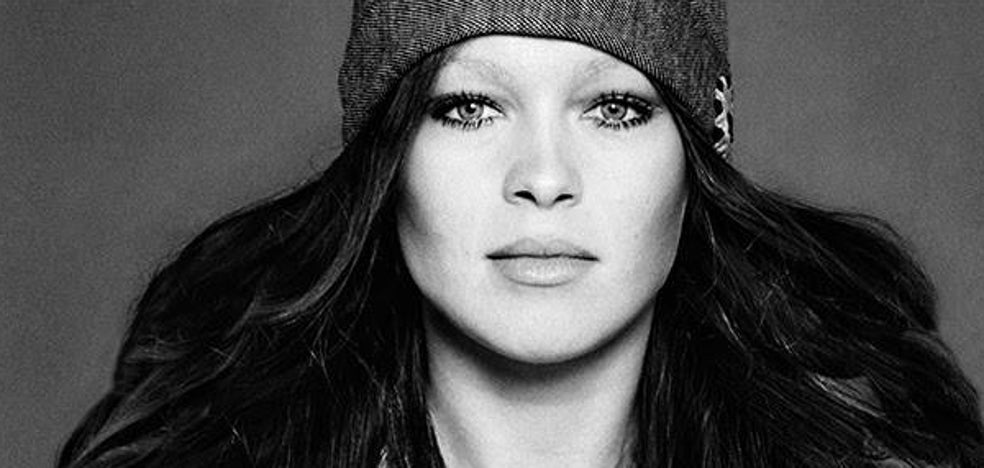 César Lucas and the Film Academy rescue the photographs that contributed to building the legend of the actress and singer from Malaga
Many of the images of Marisol that César Lucas captured almost 60 years ago could be published today in a magazine as if they had been taken a few days ago. The magnetic beauty of Pepa Flores, the freshness of her smile and the enigma of her gaze, survive in the almost 40 images that the veteran photographer exhibits at the Film Academy. It is a tribute to the actress and singer from Malaga who decided to get away from the spotlight when she was still at the top, and who continues to be a living legend, a queen of cinema and the song that no one has been able to dethrone.
On the bill until the end of July, the exhibition 'The glow of a myth' brings together 39 images, some unpublished, of the more than six hundred of Marisol that treasures the priceless archive of César Lucas (Cantiveros, Ávila, 1941). Throughout a prodigious decade for Marisol, from 1963 to 1973, Lucas photographed her for countless reports and in all kinds of places: from the beaches of Malaga and Cádiz to those of Brazil, or in the studios and sets where he forged his legend with films like 'Tómbola', 'Cabriola', 'An Angel Has Arrived' or 'Carmen'.
"I was lucky to live with many events in that wonderful, exciting, exciting and full of new publications decade," says Lucas. Before the images of him, he remembers Marisol as "a very special being." "She was beautiful, serious, professional and affectionate, but sometimes she seemed sad, perhaps because she was aware that she had been crushed in childhood," recalls the photographer.
César Lucs before two of his images of Marisol. /

EFE.

Today he has no contact with her and he regrets and understands that she did not pick up the phone. But in those happy years they enjoyed a fluid current of sympathy and complicity, and hardly exchanged words to get the fantastic photos that time has not tarnished. "She knew what she could give me and what I wanted to ask her for. She was pure naturalness, charm and magnetism before the camera », says Lucas, who portrayed a splendid Marisol for countless magazine and record covers « at the rate of two or three reports a month ».
"It was difficult to get it wrong and I don't have a single bad memory of that time," insists Lucas, whose photos are the result of mutual trust. "She knew that I would never betray her, and vice versa," says the photographer, who began to photograph her when she was 14 years old and that she would make her her historical nude for 'Interviú'. An image that is not in the exhibition, captured in 1970 and published in 1976, which revolutionized the market and marked an era. "Her legs were shaking and I had a worse time than her," Lucas confessed on her day. "We greet each other; I told her where she should stand herself. She undressed. She picked the flower. and click. There was hardly any pose. She was seen and not seen," she said of a "quick and easy" session.
Room of the Film Academy that hosts the exhibition 'The glow of a myth'. /

EFE.

Today Lucas knows that he contributed with his photos to building "a myth that is still alive and that no one has superseded."
«Time praises or buries photos and you are of Marisol could be published today even though some are 60 years old. They are very topical", says Sylvie Imbert, responsible for the selection and curator of the show that was conceived when Marisol received the Goya de Honor in 2020.