Marine Discazeaux and Víctor Ordóñez win Visionaria with 'Superhost'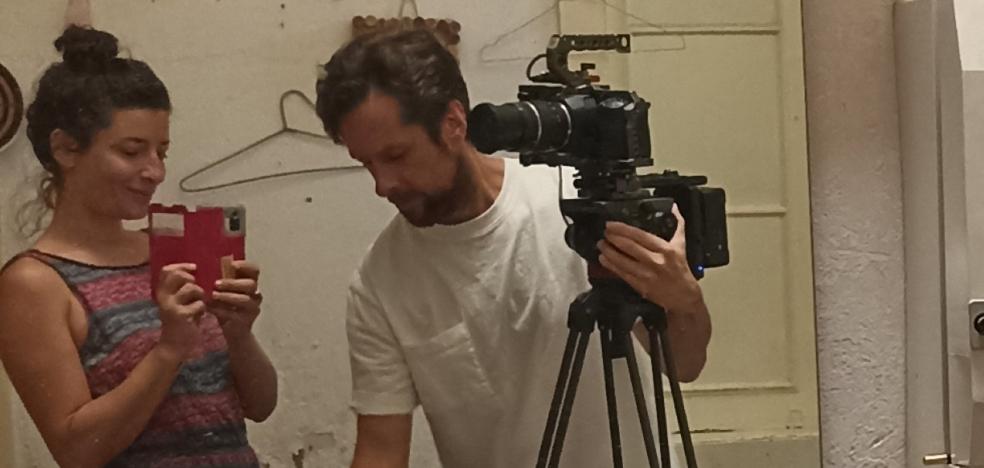 The second prize in the exhibition-contest organized by Vertigo went to 'Kintsugi', by Cristina Yurena Zerr Sarmiento
'Superhost', by Marine Discazeaux and Víctor Ordóñez has won the first prize in the 12th edition of the Visionaria Film Showcase-contest, concepts of an island, organized by the Vertigo Film Association.
This short film won the award, according to the jury, for being "a story that stands out for its human depth, as well as for a remarkable structure of both script and production." «
The story, capable of transmitting a hopeful message about the power of transformation that is lovelinks the intergenerational pact and the struggle of a community to survive in the memory of the neighborhood, regardless of the economic slights of today's society", adds the ruling that also highlights its "simple narrative that reveals a complex and committed message".
Cristina Yurena Zerr Sarmiento was awarded the second prize for her short film
'kintsugi'. The jury's decision highlighted its "opposition between consumption and body care, and how the evolution of time on our skin fights against the current with the prevailing paradigm." "So, with a
impeccable realization and 'tempo'embellishes our scars and wrinkles in order to give voice to the transformation of being and the achievement of one's identity", he adds.
Special Jury Awards

The jury also awarded two Special Prizes. one was for
'A complete turn', by Zhana Yordanova, for the «contemplation of the evolution of technology through dehumanization». "That is, involuted evolution. With an original approach of planes and contrasts in which the subject gradually operates towards the object,
describes an unsolvable glimpse of the future of humanity where technology and organization will be one", emphasizes the jury of this 12th edition.
Óscar Santamaría, thanks to 'Eneagrito', won the other Special Jury Prize. «It stands out for the strength of the images used in line with artificial intelligence and the digitization of art that acquires an unusual strength through the stress of color and the rhythm of the proposal. The abstraction of reality is, at the same time, a fleeting journey that captures the anguish and frenzy of life," says the ruling.
The Audience Awardwhich was decided after the viewing of all the short films participating in the screening held on Monday afternoon at the Cultural Center of the Fundación La Caja de Canarias (Cicca), went to
'Everybody talks about Javier', by Fátima Luzardo.
The judge this year was made up of the journalists Pablo Rodríguez and Carla Rivero and the artist Esther Muñoz.
The 25 finalist pieces can be seen on the YouTube channel of the Vertigo Film Association, responsible for this exhibition-contest.