Marina García and Isaac Lobo, together after 'The island of temptations 3'?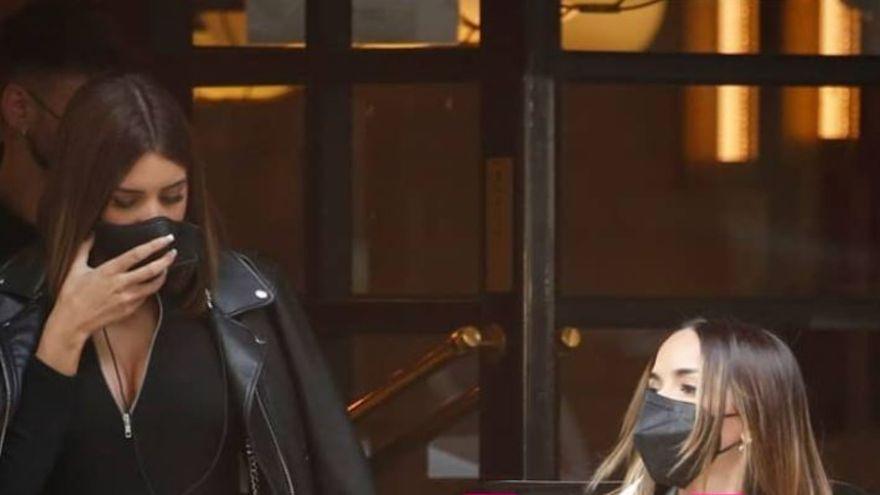 The spoilers for 'The island of temptations'are the order of the day. An incessant trickle of leaks that makes fans of the show think Telecinco: "Is there a surprise from the 'reality show' that is not yet known about the edition recorded this summer?".
The breaking of Marina Garcia Y Jesus Sanchez it was an open secret since the premiere of the 'reality show'. And it is that, a few hours after the broadcast, an explicit sexual video was leaked on social networks in which you could see Isaac 'Wolf' practicing oral sex on the young woman. The producer of 'The island of temptations' then opened a internal investigation to clarify the facts since one of the best kept secrets of the program had been revealed.
It has not been the only leak that has been revealed about this third edition since various oversights by contestants in Telecinco programs, as well as in social networks, have also made a great damage to the 'reality show'. These are some of the inconveniences of filming and broadcasting the episodes so many months apart since the recordings of this edition were made this summer in Dominican Republic.
The last spoiler of the program has been produced by an oversight of the contestants, who went together to eat at a restaurant in Madrid. And, as the magazine 'Cuore' has revealed, Marina García met with Isaac 'Lobo' and his partner Lucia Sanchez some days ago. Information that suggests that the former partner of Jesus Sanchez maintains a good relationship with the tempter and, quite possibly, they maintain a romantic relationship after 'The Island of Temptations 3'.