Mariló Montero turns on with the Minister of Finance: "That Sanchismo is what we don't like!"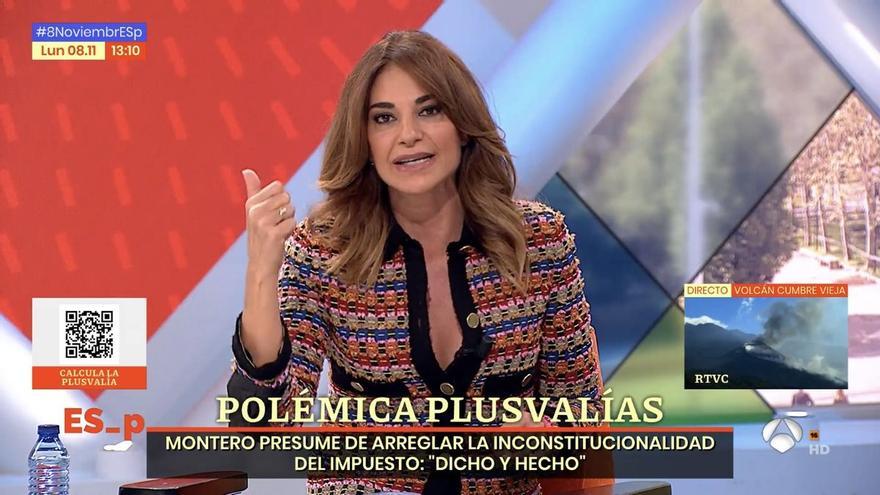 The statements of Minister María Jesús Montero on the capital gains tax that has been annulled by the Constitutional have turned on to Mariló Montero. Everything happened during the passage of the minister by the Congress of the PSOE in Andalusia, when she spoke about it.
"Which by the way, Monday I fix the capital gains. On Monday I take him to the council of ministers ", said the minister, provoking the applause of the socialist sympathizers. Susanna Griso warned her collaborators of 'Espejo Público' that the matter was going to upset.
Mariló Montero spoke on the set against the minister: "When Montero says that she is used to being lynched for the way she speaks Andalusian … She is not criticized for that. He is criticized for the "ways."That despotism of 'I fix it for you. I'll fix it for you on Monday. ' That is the 'Sanchismo'. That is what we Andalusians do not like to see, that what we wanted is for the socialist congress to talk about budgets, "said the journalist and collaborator of the Antena 3 space, looking at the camera.
Mariló Montero added visibly pissed off: "The PSOE of Espada wanted to support the budgets of Juanma Moreno. And Sánchez comes to Andalusia to tell Espadas what to do."