Maria's revelation in 'First Dates': "My husband and I were married 21 hours before he died"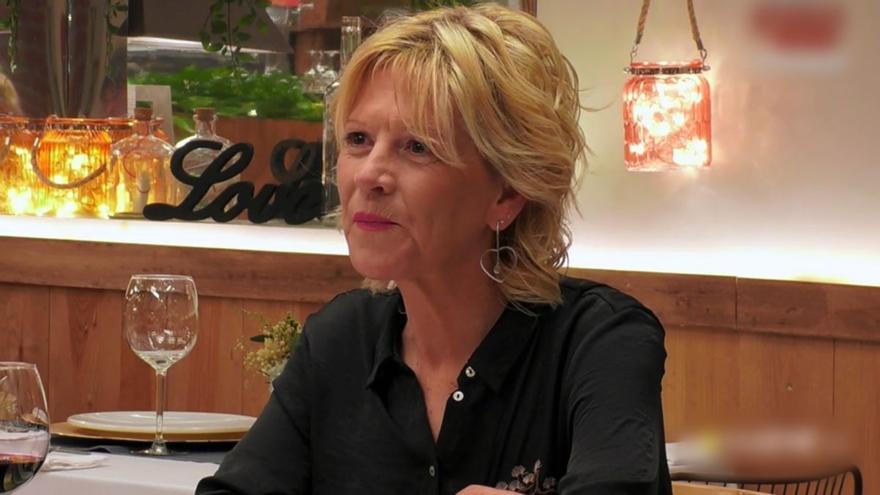 The restaurant of 'First Dates'is a place where many of its guests can leave their respective appointments speechless with their various personal stories. This is the case of María, a 50-year-old pastry chef from Menorca, who left Jordi, the boy she dined with, speechless after making the following revelation about her last marriage throughout their date: "We got married 21 hours before we died, even though we had been living together for years".
"I have been married twice, when it does not flow, it does not flow as it happened with my last partner. It is true that I had just left a relationship in which my husband died of a Cancer in my arms. I was very marked in that aspect, "said María throughout the visit to the restaurant in the Four.
Later, María told Jordi that her husband's wish was to marry her, a wish they fulfilled before this fateful moment arrived: "It was like telling me that you could already die, and at 9:00 p.m. he did. It was 9 months of cancer, he died in January 2017, he was 45 years old and he died happy. "
"It has left me with so much physical, moral, and spiritual strength … It is as if I carried him inside, he died in my arms, but he got inside me," said María in one of the totals she made in front of the cameras from 'First Dates.
Leaving this matter aside, the truth is that both They had such a good connection that they met a second date in 'The Final Decision'. "Anyone say no now. Yes, I would meet again because she is a great aunt, "Jordi explained before leaving the 'First Dates' restaurant.