Mariano Marí, the two-wheel skier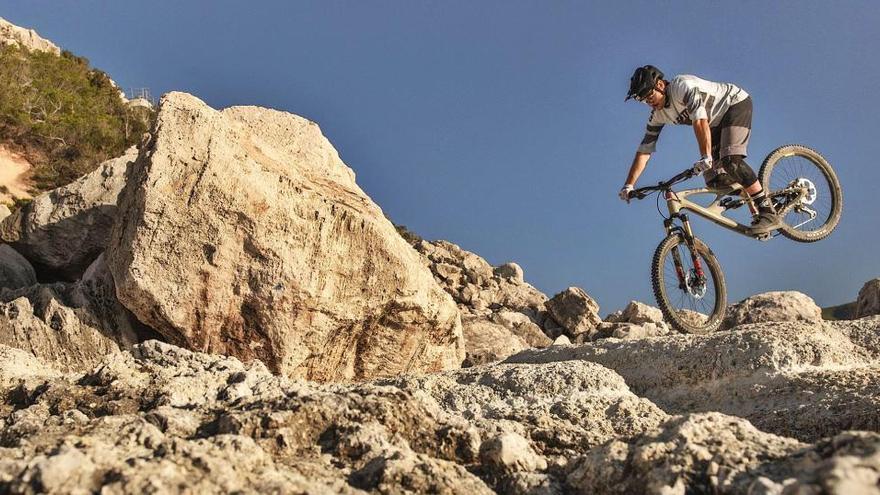 Many brand him as crazy. But he knows very well he does. Or at least he's prepared for it. Mariano Marí has ​​guts, of that there is no doubt. But he's been downhill for many years and, in his own way, he's one of the best in the country. This almost 24-year-old Ibizan rider (he meets them this Thursday) practices a kind of downhill skiing on your mountain bike, as shown on his social networks and on the channel where he makes his first steps as a youtuber.
Marí, who finished his degree in Physical Activity and Sports Sciences in Barcelona last summer, has been dedicating himself seriously to enduro for about five years, which is what his discipline is called within BTT. The athlete from Sant Joan has been Junior Balearic Champion and Cadet and, about four years ago, he began competing at the national level in his discipline. In 2018 he was runner-up in Spain in enduro sub23 and absolute runner-up in the Spanish Enduro Open.
And the culmination of his meteoric career put him in 2019 with the double title at the Spanish Open in absolute enduro and sub23.
The pandemic, which has paralyzed many competitions, has forced him to seek a greater visibility and new financing channels. He works as a commercial for companies in the sector such as Intense Cycles, which has chosen the Ibizan to be the European ambassador for its latest enduro bike.
Marí, who runs with Portinatx Cycling, has the support of the sponsor Ibiza Mou-t and is looking for new sponsors on the island. Further, he's making a name for himself on Youtube, where he climbs his adventures in vertiginous descents like the one he did this weekend at the Cova des Culleram, in Sant Vicent. The island rider decided to take a very technical route, almost impracticable for ordinary hikers, and record it with his camera at the same time as he narrated the risky descent. The two-wheeled Ibizan skier overcomes with astonishing success a tricky slope that includes stairs and a very narrow descent dotted with stones. There is no one to stop him.