Mariano López, director of the magazine 'Viajar': "To live we need to travel"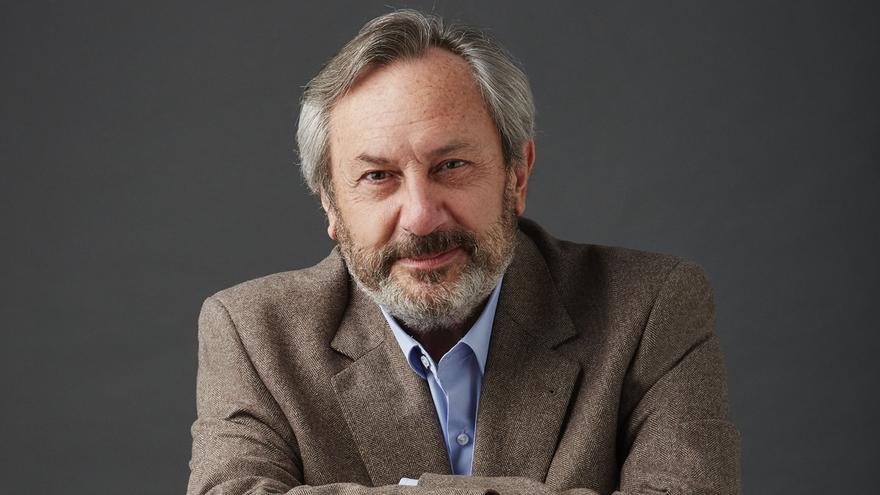 'Viajar', the first Spanish travel magazine, brings its 500th issue to newsstands this Monday. Its director, Mariano López, talks about how our relationship with Travel has changed and the importance of knowing new realities, destinations and cultures to grow, learn and train.
-What remains in this number 500 of that first magazine published more than 40 years ago?
In that number one there was a declaration of intent expressed by its first director, Luis Carandell, an extraordinary person: We want people to travel! The original idea of ​​'Viajar' was to stimulate travel, encourage the tourist to become a traveler and promote adventure. We continue to sign that purpose. Javier Reverte used to say that "adventure rhymes with literature", and that adventure is not kissing a snake, that is rather madness; it is opening up to passionate life, and exploring, and searching and being curious about what lies beyond another mountain. That is adventure and we continue to promote that from 'Travel'. In addition, you do not enjoy a trip the same when you go to it knowing different options of the destination, that is a way to turn tourists into travelers: increase their knowledge before going, because only in this way the pleasure of the trip is increased. And finally, 'Travel' seeks to give information made here after going to the destination. It has priority that the editor and the photographer travel, see it and tell it.
- How has our way of traveling changed?
Much, but above all the great change was the liberalization of air transport in the 90s, which allowed the emergence of low cost airlines. This led to the disappearance of what was previously the main brake on travel, the high price of flights. Now, for many more economies, flying to the other end of the world is possible and accessible. When traveling was born, the number of tourists in the world did not reach 200 million, now we are more than 1,400. That is the big change.
-The pandemic has favored local tourism. Is Spain a great unknown for the Spanish?
You don't finish Spain in several lifetimes. Holidays for many are space and time of rest. But the short trip, weekend, teleworking in another destination that is not yours is becoming more and more important ... this encourages getaways more remote from the sun and beach and more supported by knowledge than rest. Closer to festivals, exhibitions, heritage, gastronomy ... And this great need we have to travel is going to lead us to move more, to know more worlds by trains, birds, the roads, the car ...
-Will the travel sector recover?
Yes, totally. During this pandemic, all of us who like to travel have seen that to live we need to Travel. This might seem like a literary expression before, but not now, it is a certainty, although it is clear that we are going to adapt that desire to travel to the health and safety conditions. Travel opens a necessary window for us to break the limits of daily life and reencounter ourselves, with what surrounds us, share, enjoy, see the face of happiness. This is done by traveling and we will do that again and the sector will go back to being as before, for sure.
-What does this number 500 of 'Travel' offer?
Many invitations to the trip. It coincides with the celebration of FITUR (from May 19 to 23) and the magazine, like the fair, is a message of optimism and proposals to travel again. The number begins with travel proposals that the autonomous communities will take to FITUR. There are traveler winks related to the number 500. For example, Logroño that celebrates 'The 500 years of the site of Logroño'; Magellan, we are talking about the strait that bears his name 500 years later. We travel to destinations around the world with a selection of the best images from the magazine published in recent years. And very importantly, we incorporated two new firms of literary and human value, two Planeta awards: Espido Freire and Javier Moro.
-What are the most important milestones of 'Travel' in these 500 issues?
Mainly three. The incorporation as columnists and reporters of Manu Leguineche, Javier Reverte and Jesús Torbado; the arrival of the revistaviajar.es website; And the Expeditions, a way to open to the reader trips designed by the magazine with B for travel brand Xperience. The readers who go to the expedition are, in addition to travelers, protagonists of the report that is later published in 'Viajar'.
-If you could invest a juicy sum of money in a single trip, what would it be?
Around the world in 80 days, following in the footsteps of Jules Verne's novel.