Mariano Barroso: "Matching fame and success seems to me a mistake and a perversion" | Babelia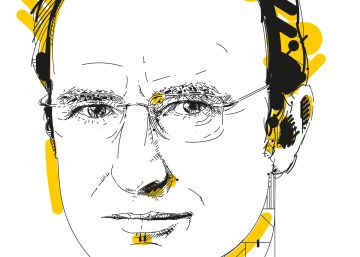 The ceremony of the Goya Awards, which is held this Saturday in Malaga, has as one of its pillars the director and screenwriter Mariano Barroso (Sant Just Desvern, 60 years), president since June 2018 of the Academy of Motion Picture Arts and Sciences of Spain, the institution that awards the most important film awards in the country.
What led you to want to be a filmmaker?
Discovering the possibility that cinema, apart from enjoyment, was a profession. Going from being a spectator to being a filmmaker means going to the other side of the mirror for all purposes. It is a privilege to be able to dedicate yourself to what makes you enjoy.
What book do you have on your bedside table?
Winter diaryby Paul Auster.
What is the last book you liked?
I have read again a couple of weeks ago The sea, by John Banville, that fascinates me. I have read it several times already.
One that could not finish?
Many. But I will say the books of Karl Ove Knausgård. That of My struggle.
Recommend a Goya nominated movie.
I can't for my position. The top five in alphabetical order: Weathering, Pain and Glory, What burns, While the war lasts Y The infinite trench.
What scares you most about such a gala?
The live on television. It is what scares the most, but also the most exciting. The mix that anything can fail at any time, but also be convinced that we have enough capacity and resources to solve it on the fly.
What song would you choose as a self portrait?
Hold onby Tom Waits
If you were not a filmmaker, what would you like to be?
Agricultural engineer. I am fascinated by the countryside and the infinite possibilities of working every day in nature. Agronomist or something related to work in the field.
What is socially overrated?
Fame that is confused with success. Matching fame and success seems to me a mistake and a perversion. The word success, in any case, should have a personal meaning for each of us. But matching success to fame seems like a mistake. Fame, in the most vulgar sense of the word, is overrated.
What assignment would you never accept?
One that was not able to direct or that escaped my possibilities. For example, an extreme action movie. I would be afraid to hurt myself and to hurt people. Extreme action movies seem like a continuous risk to all the people who participate in it. And anyone who ideologically did not recognize the vulnerability of the characters whoever they are.
Confess, what is your favorite movie this year?
Since I cannot name the Spanish for obvious reasons, I will say that they fascinated me Joker, Story of a marriage, Once upon a time in ... Hollywood Y the Irish. American four o'clock, curiously.
And the best script?
That of the Irish. He is brilliant and has the most difficult thing, which is the irony with which he treats very extreme characters and situations.