María Teresa Vera, the great lady of the Cuban trova | Culture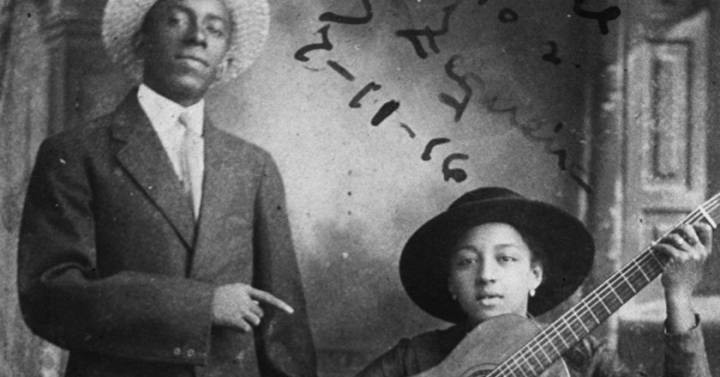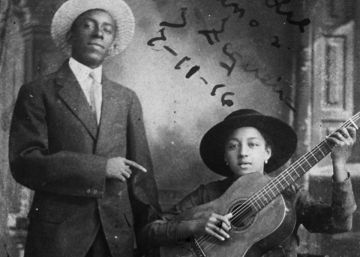 Maria Teresa Vera She knew the bohemian environments of the early twentieth century since she was a child, so when she was advised to learn to play the guitar, she did not hesitate and opened before her an exciting world of possibilities. His first public performance, at age 16, confirmed that he would devote himself to music all his life, since he performed the song 'Mercedes'Accompanied by its author, and it was such a success that he had to repeat it six times.
From that moment on, she began a musical career that led her to form numerous duos and sextets, to travel to the United States and, above all, to popularize the sounds of Cuban music in its different styles: Cuban caprice, guaracha, rumba, clave, Creole , song, bambuco, are, habanera, bolero, melopea, … but highlighting in one, the trova, with which he became the great musical lady of Cuba and an essential voice in the history of music in the Caribbean country to be of the few women singer at that time.
María Teresa Vera was born in the Cuban town of Yaguajay on February 6, 1895. She was a granddaughter of slaves and the daughter of a Spanish military man she did not know, but grew up under the protection of a wealthy family in whose house her mother worked as maid.
In that mansion to which groups of the traditional Cuban trova went, he began to unwittingly relate to a bohemian atmosphere and to manifest musical aptitudes. There he met the famous author Manuel Corona, who advised him to learn to play the guitar and taught him some of his songs, becoming the most decisive influence of little Maria Teresa.
When she was 16, María Teresa Vera began her artistic career in a duet with Rafael Zequeira, performing for the first time at the Politeama Grande theater in Havana. It was on May 18, 1911 and he performed the song 'Mercedes'Accompanied by its author. The success and applause was such that he had to repeat it six times. Since then he understood that this was the way to go.
In 1918 he traveled to New York to perform at the Apollo Theater with Rafael Zequeira, with whom he formed a legendary duo recording his first albums and immediately popularizing many of his songs, such as 'To cry to Papa Montero'. In those first years he traveled to the United States almost ten times.
His musical career made a great leap in 1922 by signing a contract for the RCA Victor record company. In those years, until the death of Zequeira in 1924, María Teresa recorded 149 works, first with Zequeira and then with Manuel Corona.
After a stage in which she acted alone or sporadically accompanied by another troubadour, and after several musical unions, María Teresa ended up forming the famous West Sextet. It was composed of musicians from brilliant careers and it was a stage of great success for her within the great Cuban tradition that there were for the sextets of son and the demand that existed for this type of musical groupings.
The group, despite the success, had a short career and made few recordings, especially due to the competition of another group of similar characteristics, the Habanero Sextet. Both formations developed the way of playing the are known as "a habanera", and were the first to popularize this type of music with its own characteristics.
Two circumstances forced María Teresa to turn her career around: the first, the cyclone of 1926, one of the largest and most devastating the island has suffered; and the second, that the religion he professed, the Yoruba, forbade him to continue his artistic career. The young singer and guitarist accepted this second condition and sold the sextet, which was renamed the National Sextet.
Ten years was the already famous troubadour in silence for the world. He decided to become a santera and left the music until 1936, devoting himself to his decks and readings of the Afro-Cuban religion. After that time he obtained a dispensation from the Yoruba authorities and was able to continue with his other 'religion', music and singing.
That year he reappeared ephemerally in a radio program with a quartet composed of Justa García, Dominica Verges and Lorenzo Hierrezuelo. With the latter, from that moment he formed a duo that lasted more than twenty-five years, and with which Maria Teresa reaffirmed herself as the great lady of the trova by revolutionizing the entire Havana musical movement.
María Teresa and Lorenzo identified themselves so professionally that they could afford to rehearse on rare occasions. With him he made a tour of Mexico in 1947. Two years later, in 1959, she was hired by the radio station CMZ, of the Ministry of Education, and for a long period participated in various broadcasters broadcasting programs of the Cuban songbook.
However, not everything was splendor and success. Professionally, Vera also suffered the moment of chachachá, mambo and long-term records, and personally, she even had to go to court to testify for lack of resources to pay her rent. In the middle of this situation of embargo created in 1957 other great works: 'Suffer and wait','I do not love you anymore' Y 'I say goodbye'.
Throughout his artistic life, which extended for half a century, Maria Teresa Vera He did not compose many songs, and among which he sang 'Why do I feel sad','You don't know how to love me','I want you to know', And the well-known and always in force'Twenty years', Considered one of the most beautiful Cuban songs of all time.
The texts of his songs were made by friends who wrote poetry, since he was a friend of renowned artists although he never sang lyric theater songs or boleros other than the traditional ones, because he preferred not to break his stylistic line.
His last public presentations took place in 1961 and from that moment, sick, he retired from the musical activity. He died on December 17, 1965 in Havana, at 70 years of age.
Despite the time elapsed, Cuba will always have it among its emblematic figures and even its own Silvio Rodriguez has recognized that the voice of Maria Teresa Vera "It was without vibrato, dry; He played the notes and only went on to "glisar" from one tone to another, which gave him a grace, or rather a character, very unique. His broadcast was apparently careless, natural, popular; sometimes even his voice cracked, but without defusing. He always made variants of the original melodies, so, in this sense, he also interpreted creatively ".
In 1995, on the occasion of the centenary of his birth, a tribute disc was published 'To María Teresa Vera', In which interpreters like Omara Portuondo, Martirio, Pablo Guerrero, Gema and Pável, Jacqueline Castellanos, Uxía and Algeria Fragoso performed some of their songs.