María Teresa Campos already records her new program, with Isabel Díaz Ayuso as the first guest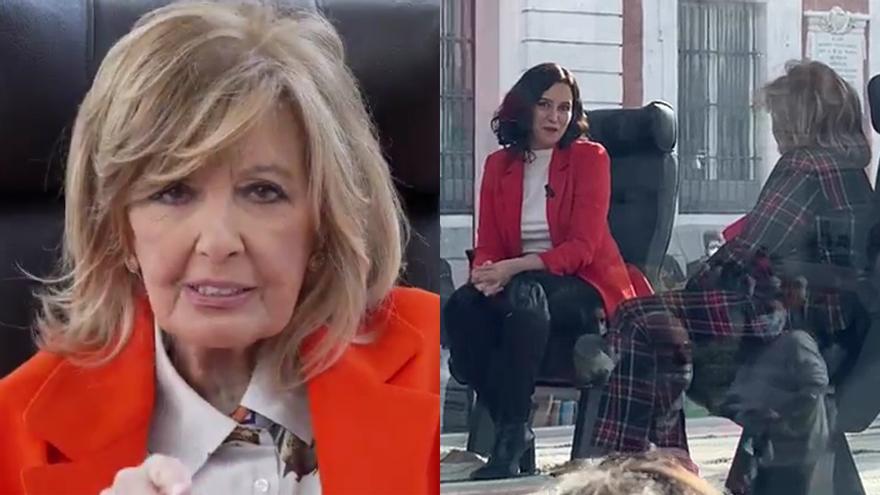 Telecinco has revealed this Friday the name of the first guest of Maria Teresa Campos in his long-awaited television return. The president of the Community of Madrid, Isabel Diaz Ayuso, will be in charge of inaugurating 'La Campos Móvil', the new space for interviews with which the communicator takes up her role as presenter.
The recordings of the program started this afternoon, as shown by 'Save me' live. The tour of 'La Campos Móvil' has started from Madrid's Puerta del Sol, where a large number of people have gathered to see the meeting between Campos and Ayuso up close.
In his new program for Telecinco, María Teresa Campos will interview personalities from the artistic, political, cultural, social and health fields. The particularity of this space is that it takes place in full view of all the people who meet the truck on the streets, as has happened on this first day of recordings with Ayuso as the protagonist.
'La Campos Móvil' is a format produced by La Fábrica de la Tele, responsible for other Mediaset spaces such as 'Sálvame' or 'Las Campos'. In the latter, the presenter showed her day to day in the company of her daughters, Terelu and Carmen Borrego.
For the moment the release date is unknown of this space with which the Malaga communicator returns to the first television line. "Standing still is not an option," she says in one of the promos.