María Patiño warns Rocío Flores about Antonio David: "I had the intention of hurting your mother"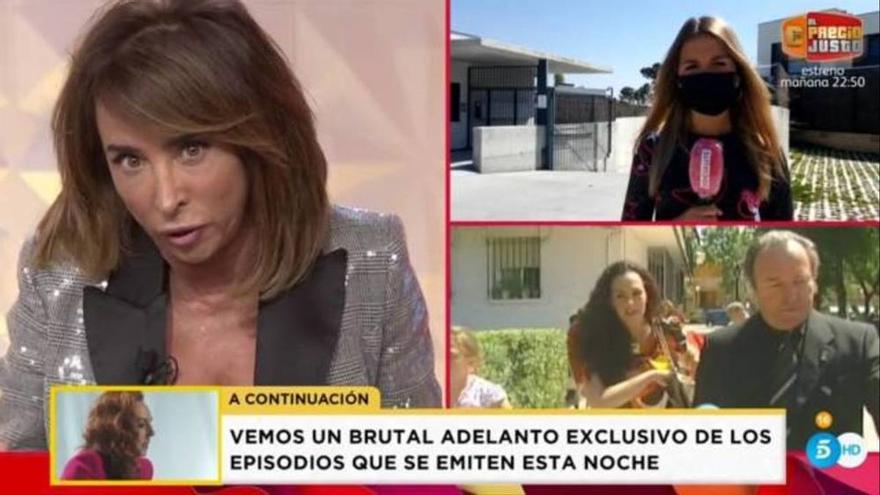 One more Sunday, the Flores Carrasco family is still current. This time, María Patiño wanted to send a warning message to Rocío Flores just a few hours before two new installments of 'Rocío, tell the truth to stay alive' are broadcast.
"I hope Rocío Flores listens to us, what I am going to tell is documented. It is super striking that in 2000 your father presented a series of writings in which he came to say that It seems unfair to him that his children, you and your brother, lived with their mother and their lover ". With these words the presenter began her warning, which she followed immediately.
"Fidel Albiac has never been your mother's lover, Rocío" Patiño has clarified, who has emphasized that the only intention that Antonio David had with that was to "hurt your mother."
"Rocío Carrasco has never been with Antonio David and Fidel Albiac, but the most incredible thing about this is that, When you were only four years old, according to your father, you would come home and tell him what Fidel was treating you ", Maria wanted to recall referring to some statements by Antonio David himself.
To end his speech, he wanted to show his bewilderment at these events: "It is striking, isn't it? The conscience that he could have when he was four years old. And if true, how your father used you as a weapon to despise your mother in her role as mother. I think it is fair to tell all this. In the past I was wrong when judging Rocío in this role of mother, the truth is coming to light ", implying that Rocío Flores had been used by her father as a throwing weapon.