María Patiño responds to Julia Janeiro's attacks: "It has nothing to do with machismo or feminism"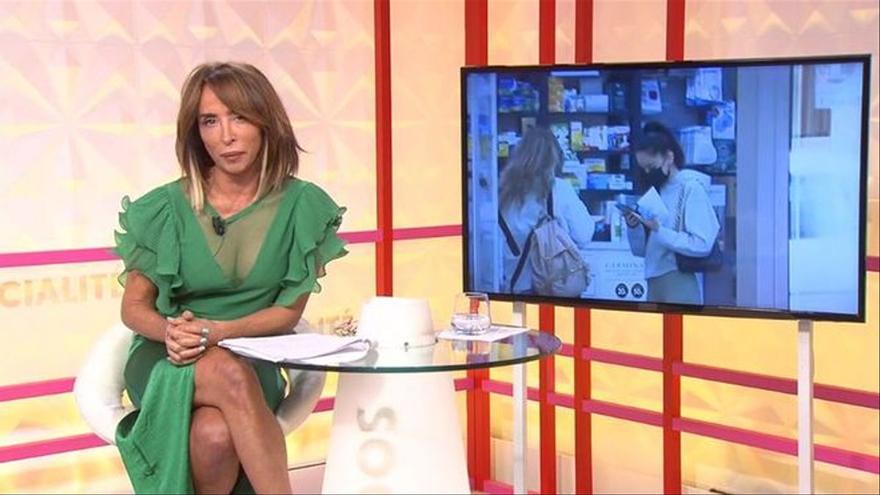 Julia Janeiro, daughter of Jesulín de Ubrique and María José Campanario, has been in the news this week after having a run-in with a 'Socialite' reporter. The young woman, who was asked about the criticism she receives in social networks, he just said that "the feminism you use it when you want ".
Carlota Corredera, who was in charge of the format that afternoon, wanted to express her support for Janeiro for the criticism she receives for her physical appearance but was critical of the accusations she made to the program and the network.
Now, it has been Maria Patiño who this Saturday wanted to respond to Julia's words: "I would like to talk to Julia, because I totally agree with her for the criticism she receives constantly on his social networks for the fact of exhibiting his body. You can do it freely when and how you want, in the same way as can operate on any part of your body, especially if it is supported by their parents. In that sense there is nothing to say, "he began by saying.
However, the journalist wanted to point out that the comments that have been launched from the chain in recent days are not a matter of "machismo or feminism", but rather a criticism of her father for not treating his two daughters the same. In fact Belén Esteban He showed his indignation a few days ago by stating that for the Ubrique man "there are second-rate daughters." "He pays one for her boobs and the other not even half the race", sentenced the collaborator.
For this reason, the presenter of 'Socialité' has expressed that this situation "has nothing to do with the sexism nor with feminism. There is talk of parental or maternal responsibilities. It has nothing to do with gender, but with the obligation of parents to try by all means to give the best education to their children equally, and that is called feminism, equality. "Finally, the host of the space concluded her speech showing his support for influence: "I'm telling you because I support you firmly in the criticism you get. Which by the way, many women, including me, continue to receive them. With you to death ".