María Patiño protests against the TV factory: "They should have trained us in gender violence"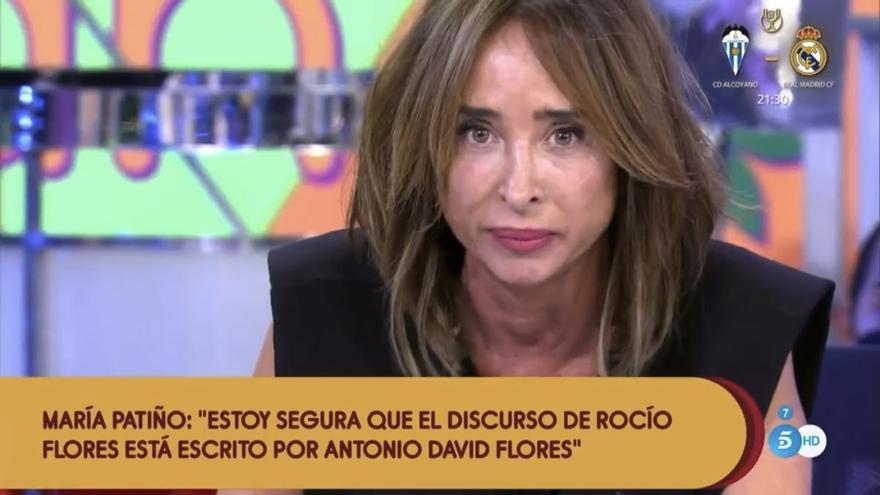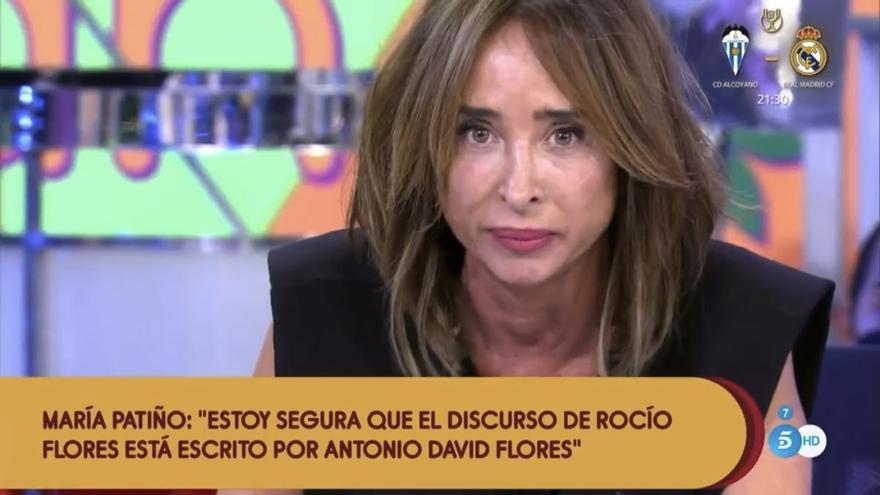 The distancing of Rocio Carrasco and his sons it continues to be a topic of conversation on the Telecinco sets. In 'Ana Rosa's program'they will ask Dew Flowers if she was still open to a reconciliation, to which she responded affirmatively, although, as on previous occasions, leaving the decision in the hands of her mother.
This prompted a response in 'Save me'. Even if Paz Padilla He affirmed that "love can do everything" and that therefore this approach was possible, Maria Patiño He recalled that the figure of Antonio David Flores He prevents it: "The judge asks him: 'David, why don't you talk to your mother?' And your brother got up and said: 'I ask my father and mother for the phone number (referring to Olga Moreno) and they won't give it to me'".
Taking advantage of this, Patiño decided to publicly complain to The TV Factory: "This production company, and I say it publicly, should have trained us on something that we did not know ", said in relation to the debate on vicarious violence that occurred as a result of the docuserie 'Rocío. Tell the truth ... '.
"And this forgives me saying it, because I have spoken it in private with whoever had to speak it, that is, with the bosses," expressed the presenter of 'Socialité', who added: "I saw myself so disarmed, with so much ignorance about so many questions ... ". "I thought that the violence was only physical or psychological and so many elements escaped me. Couldn't you sit us here? And see the chapters?", he asked himself.